Top 10 Free Marine Compass Apps For Android Smart Phones
Marine compass apps have now become ubiquitous in the maritime industry. Traditionally, a marine compass was used in all ships and it still is.  A marine compass is perhaps the most basic yet the most important navigation device used on ships.
A marine compass is similar in working to a compass. It is a dome-shaped bulb, unlike an ordinary compass which is usually flat and circular. A marine compass is filled with liquid. It has a dial that rotates on a pivot. It points towards the direction in which one is moving rather than the north (N).
The functionalities of the marine compass are now available on several marine compass apps for android which makes it unnecessary for a sailor to carry it with him or her at all times and have it in their smartphones in handy.
Top Free Marine Compass Apps for Android
This article discusses some of the different best compass apps for marine, specifically on android devices. There are many such android compass apps, five of which have been listed and briefly described as follows:
1) Marine Compass (AD Free)
This is an application by PierroX. It is one of the top marine compass apps on the play store.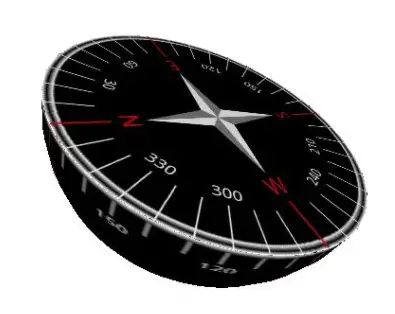 This app provides a simple marine compass that will always remain parallel to the floor even if we move it around in any position. It also offers 3D views and can display our location using GPS. It also displays latitude and longitudes. It does not require any permissions exact location. It is one of the simplest available applications of its kind.
The compass can also display the user's location using GPS.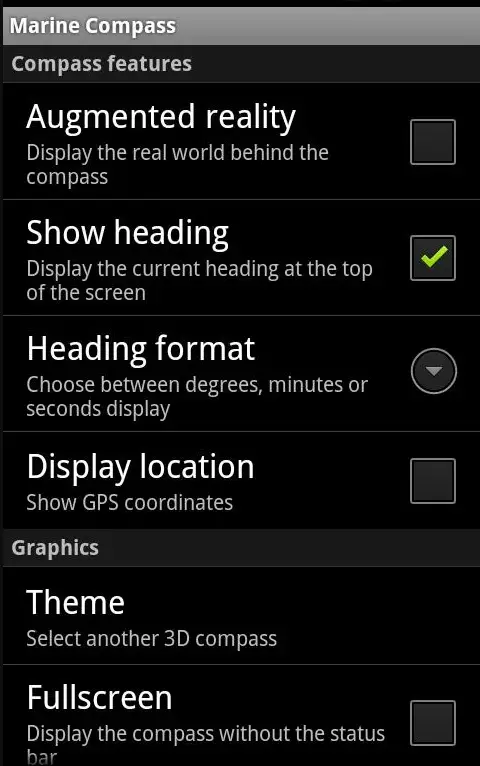 2) Compass Steel 3D (AD Free)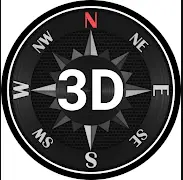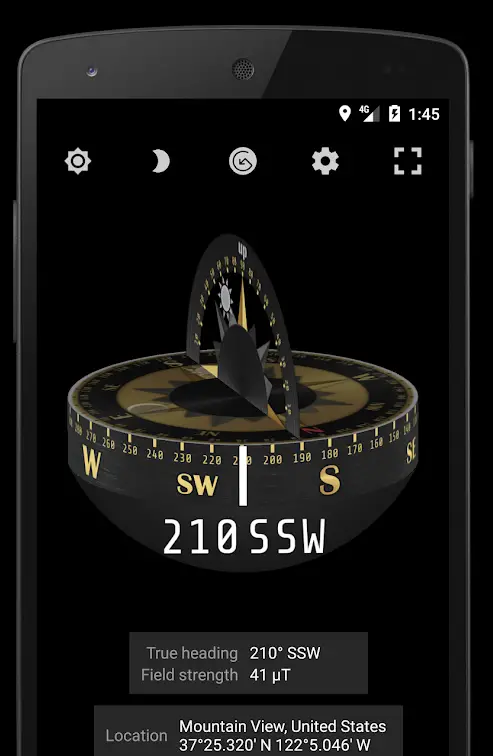 This is an android app by SimplyWerx. It is actually a normal compass with a marine-style compass feature. It can provide us with both the true north and magnetic north depending on the setting we choose or desire.
It provides us with the exact coordinates of a location such as latitudes and longitudes. It is an ad-free marine compass app that is available on android devices without any charges.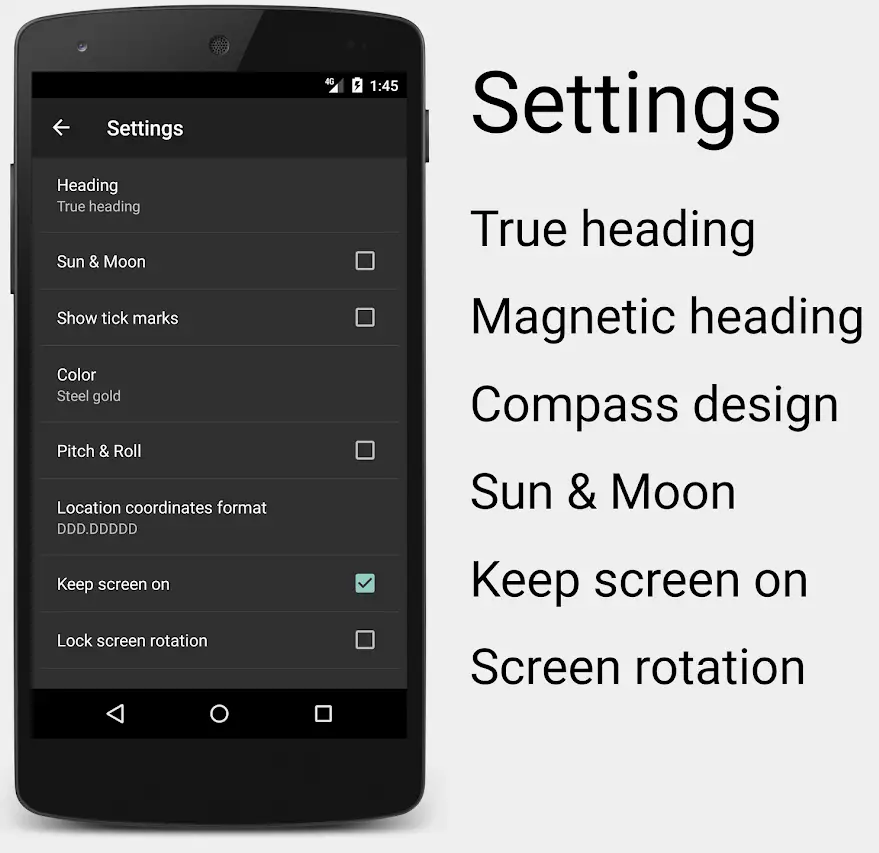 3) AR GPS Compass Map 3D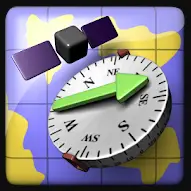 This is an application by CodeKonditor. It is not available on all Android devices, just the new ones. It provides a full 3-dimensional view of locations to the user.
This best compass app (according to some readers) also gives the exact coordinates that are latitudes and longitudes of the desired place set maximum precision and stability owing to the values of its magnetic field sensor and gyroscope.
This application is available free of cost without ads. There is however also a pro version available which charges a certain amount to access.
AR GPS Compass Map 3D is an augmented reality 3D compass with an integrated split-screen map. It is a fusion and filtering algorithm that combines the values of the magnetic field sensor, the accelerometer, and the gyroscope gives the precision and stability of a real compass.
4) 3D Compass Plus
3D Compass Plus is an application by Sam Lu. It is a compass application within the augmented reality view, GPS, and real-time map update. It can also enable a user to record videos depending on their Android software.
It can show latitudes, longitudes, and altitudes. It supports a marine compress mode as well. The pro version of this app is ad-free. It is also available in several other languages.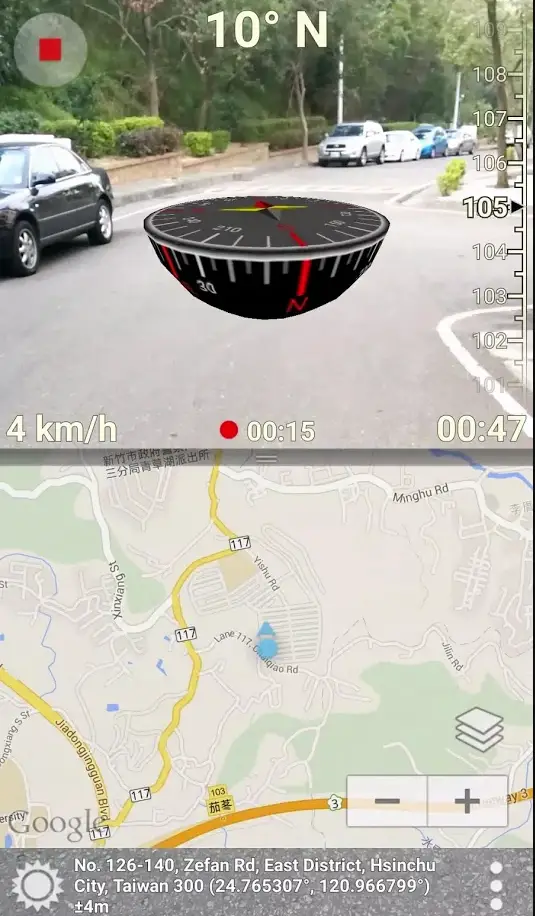 5) Compass Pro
Compass Pro is an application by GPS Dragon. It is an application that can be used both by professionals as well as amateurs. It is user-friendly and provides the user with a lot of useful information such as magnetic field, location, altitude, speed, etc.
It is free of cost to download but some of its features are available at a price. It also has the ability to switch between the magnetic north and the true north and provides information in many units.
It also provides information about the weather such as temperature, pressure, or humidity with temperature in both units of Celsius as well as Fahrenheit.