Top 15 Personal Submarines To Travel Ocean In Style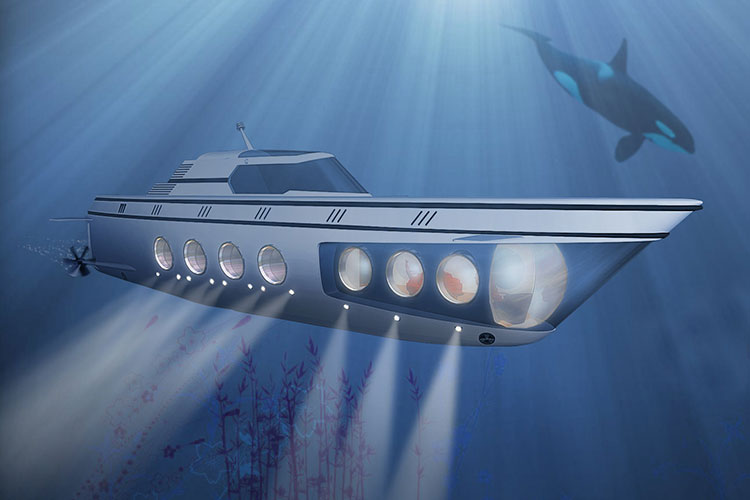 [lwptoc]
A submarine is a vessel that is capable of operating underwater independently. Most of the time it is used by the government of different countries for national protection and during wartime. Submarines are some of the rarest and the most fascinating marine vessels in the world. Unlike other ships like yachts, submarines are not very commonly privately owned. Exceptional people who have their personal submarines are without a doubt neighbor's envy. Such people include businessmen, Marine sports enthusiasts or socialites.
Top Personal Submarines
This article lists some interesting models of submarines built by engineering companies and owned by private individuals.
1) Phoenix 1000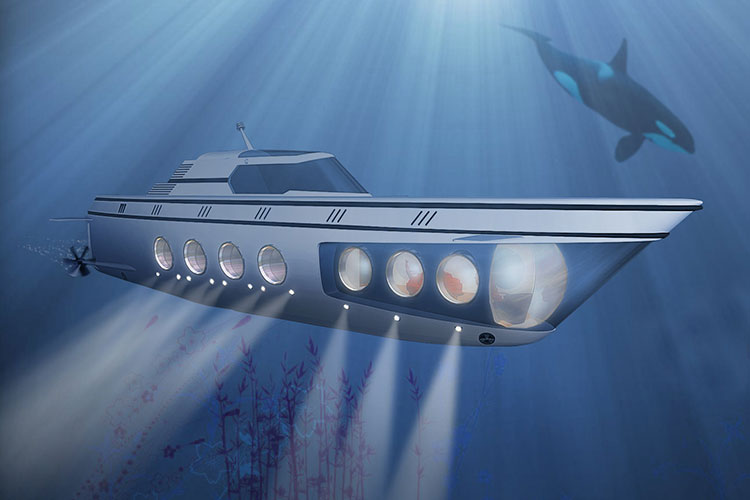 The Phoenix 1000 is one of the largest and the most expensive personal submarines ever built. It is 65 meters long and has an area of 5000 square feet. It consists of 10 bedrooms, a wine cellar, James, a fully equipped kitchen, jacuzzi, and several viewing areas. The cost of the submarine is 78 million dollars.
2) Necker Nymph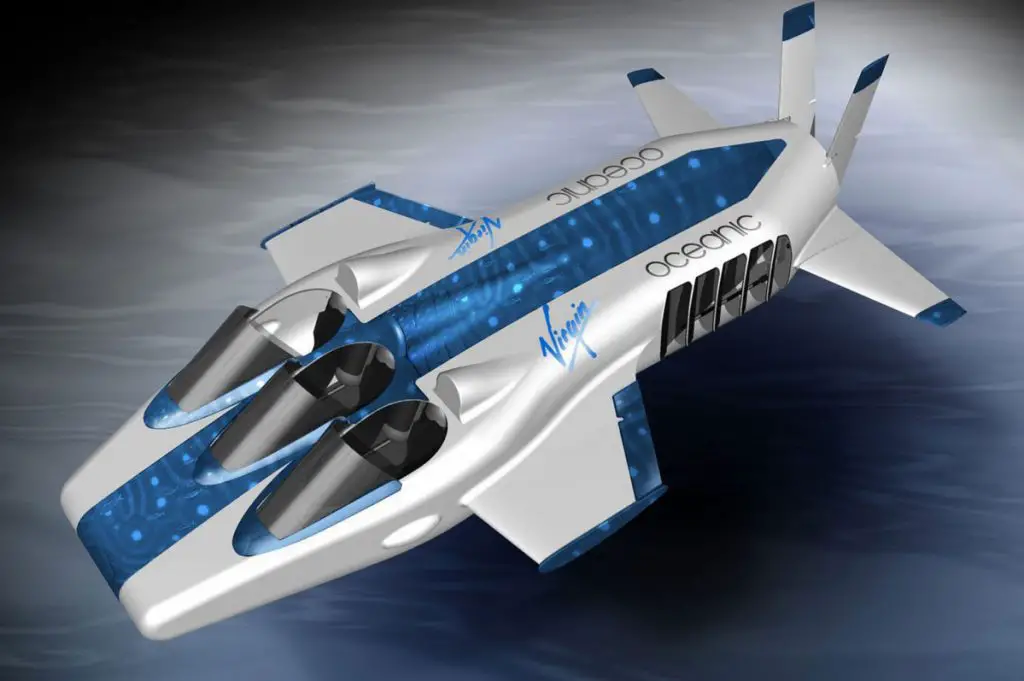 The Necker Nymph is a submarine owned by multi-millionaire Richard Branson, the founder of the Virgin Aquatic. It is 4.6 meters in length and has a beam of 3 meters. it can go up to 40 meters underwater and carry 3 passengers and one crew member. It is based in the British Virgin Islands at the Virgin Limited Edition resort. It can offer a speed of up to 6 knots. The estimated cost of the submarine is 415,000 pounds.
3) The SportSub Collection

The SportSub Collection is a collection of a number of private submarines is coming with technical highlights and uniqueness. The prices of these submarines can range from $30,000 25 million dollars. They usually focus on the experience, safety, usability, and weight of the submarines.
4) Triton Personal Submarines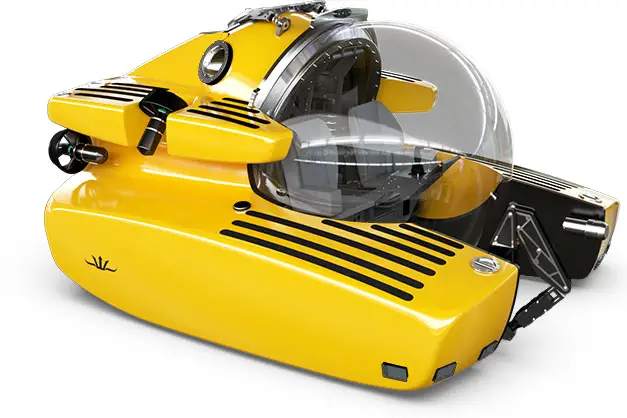 Triton Personal Submarines is a brand that has its own fleet of personalized submarines for the purposes of both technological empowerment and underwater recreation. The submarines can come with varying diving abilities, capacities and prices.
5) VAS Submarine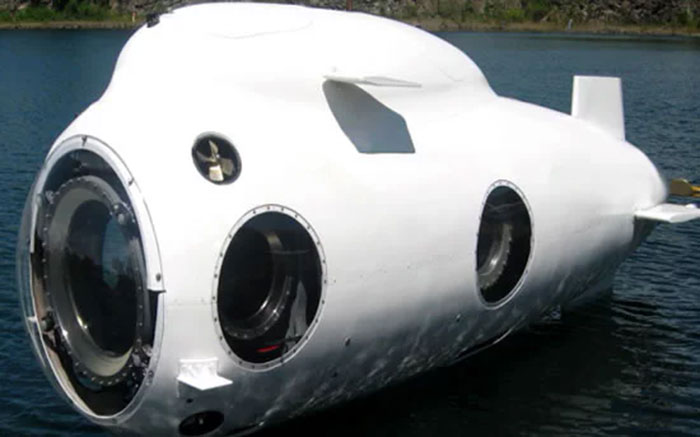 The VAS Submarine is one of the most expensive and most luxurious personal submarines in the world. We can provide a maximum speed of 6 knots and has the capacity to hold 5 passengers. It contains several other recreational features and is equipped with many Hi-Tech instruments to improve its operational ability.
6) EGO Compact

The EGO Compact is another brand name. It consists of several models of different personal submarines each of which gives the user experience of viewing the different species of flora and fauna of the oceans.
7) The Killer Whale Submarine
The Killer Whale Submarine represents the appearance of a killer whale as its name suggests. The shape of the submarine allows it to maneuver in a manner similar to that of a killer whale in its habitat. At a price of a hundred thousand dollars, this is also one of the more expensive personal submarines in the world.
8) Spy Master
Spy Master is a small personal submarine that can accommodate only one person. It can also be called a mini-submarine and resembles the appearance of a scooter. It can allow the passenger to go down up to 12 meters deep. It runs on a battery that can last for about 60 to 80 minutes for a single trip. It cost about 12,000 pounds.
9) U-boat Submarines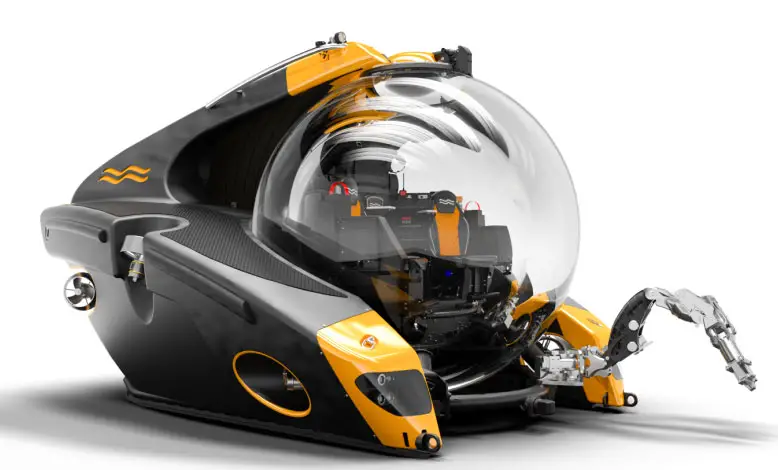 U-boat Submarines is the name of a brand that features a number of commendable personal submarines. Each of these submarines can go at least 100 meters deep into the water and are designed to provide maximum comfort, an uninterrupted view of the oceans and complete safety to the passengers.
10) Seabreacher X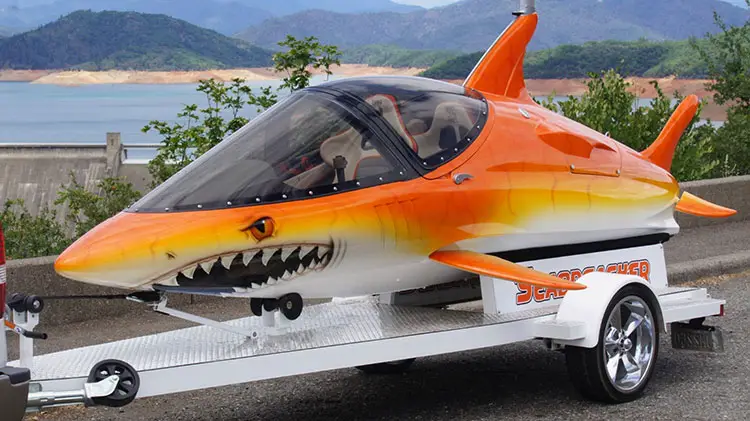 The Seabreacher X is one of the most technologically advanced marine vessels ever built. It has been equipped with a high-powered engine system so as to provide it with better propulsion while it is underwater. It has a length of about 5 meters and a beam of 1 meter. The price of the submarine depends on the model on sale.
11) Scubster
A scubster is a small-sized submarine, specifically built for the purpose of marine research and related activities. It is compact and fast, providing a speed of 8 knots. It works on battery and is designed for all features in a practical manner.
12) DeepFlight Super Falcon
FOURSEASONS_DEEPFLIGHT_Short Version_H264 from Adam Wright on Vimeo.
A DeepFlight Super Falcon is a submarine with excellent underwater operational abilities. It was developed by Graham Hawkes. It provides with a speed of about 6 knots and is best known for the oceanic depths that it can go up to.
13) Neyk Submarine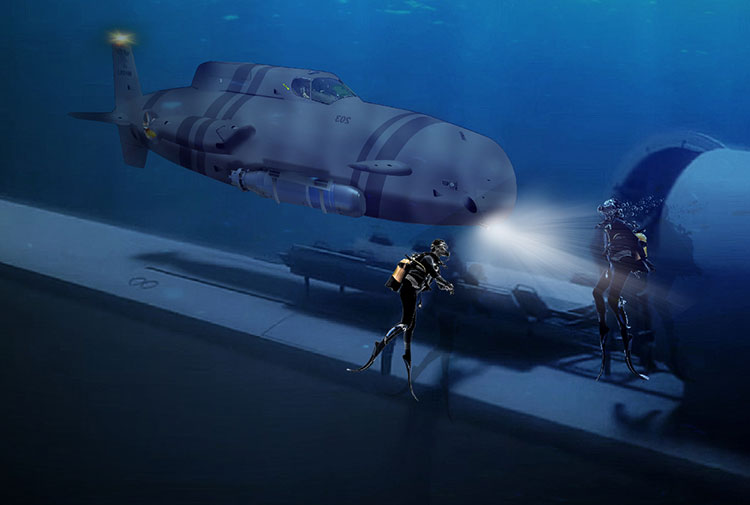 Neyk Submarine is the most recent model from the Dutch builder, Ocean Submarine. It has a capacity to occupy 20 passengers, can dive up to 500 meters beneath the oceans and provides excellent speed of 15 knots.
14) Seamagine Aurora-5
This is another highly advanced submarines with an ability to dive as deep as 1000 meters. It can occupy 4 passengers and a pilot. It costs about 3.2 million dollars.
15) Deepflight Dragon
This submarine is quite easy to pilot. It is also safe to use. It resembles a race car in appearance and runs on battery. It can dive up to 400 m deep. It is silent and has zero power emissions.
Also read: More expensive yacht