Star Bulk gets "Green Loan" for up to 50 scrubber retrofits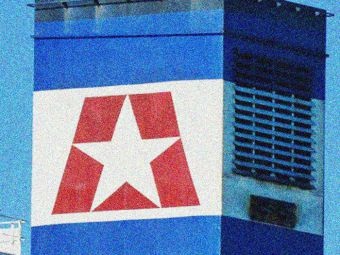 Last month Athens headquartered Star Bulk Carriers Corp (Nasdaq: SBLK, Oslo: SBLKR) reported that it intends to equip its entire fleet of 111 vessels with exhaust gas cleaning systems (scrubbers) before the January 1, 2020 IMO sulfur cap implementation date.
Yesterday, Star Bulk said that it has entered into a $310 million loan agreement with a group of banks led by DNB Bank ASA that includes a $70 million "Green Loan Tranche" which will exclusively finance the procurement and retrofitting of scrubbers for up to 50 vessels in its fleet, with the remaining $240 million being used to refinance a group of 26 vessels.
The Green Loan Tranche has been certified by DNV GL Business Assurance Services Limited to be aligned with the Green Loan Principles.
The Green Loan Principles were developed by a working party, consisting of representatives from leading financial institutions active in the green loan market, and set out a framework of recommendations, to be applied by market participants on a deal-by-deal basis.
Star Bulk sees the completion of this financing as an important milestone for for itself and its lending partners, who are pioneering sustainable Green Loans for dry bulk shipping investments, that aim to promote maritime emission reductions and compliance with the 2020 IMO regulations.
The Green Loan Tranche has a margin of 280 basis points over LIBOR and an amortization profile of 4.5 years.
Press Releases: Star Bulk Carrier Corp.
Photo Courtesy: Star Bulk Carrier Corp.