Vinalines To Build 2 Terminals At $299 Million In Lach Huyen Port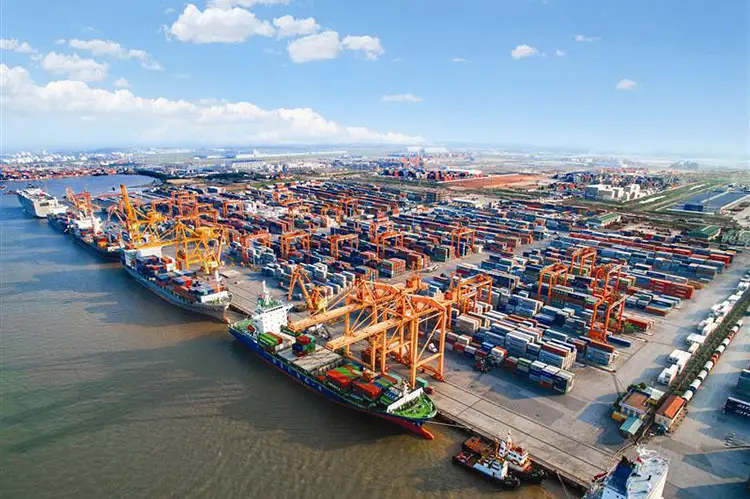 Vinalines is seeking approval from the government for building two container terminals at Lach Huyen Port in northern Hai Phong City.
Nguyen Canh Tinh, director of the state-run Vietnam National Shipping Lines (Vinalines), said its subsidiary, Haiphong Port JSC, would build terminals No.3 and No.4 at the port.
He said the Haiphong Port JSC used to work mainly at Hoang Dieu terminal, which has now been taken over for the construction of an urban area, and so new terminals are needed in its place.
The two proposed terminals would have a total length of 750 meters and the capacity to handle vessels of up to 100,000 DWT (8,000 TEU), and cost around VND7 trillion ($299 million), he said.
Vinalines and Hai Phong Port JSC, in which Vinalines owns a 65 per cent stake, also plan to develop a logistics center of around 250ha in the area to optimize the handling, storage, processing, and distribution of cereals.
Tinh said the investment in the terminals would be a strategic step in the company achieving its plan to handle around 30 percent of cargo at ports nationwide by 2020.
Lach Huyen is set to become a modern port complex and the only one in the north that can berth ships of up to 150,000 tons.
It is expected to have nine terminals with a combined length of 3,000 meters by 2020.
Source: http://vinalines.com.vn