Bernhard Schulte Shipmanagement launches a dedicated offshore division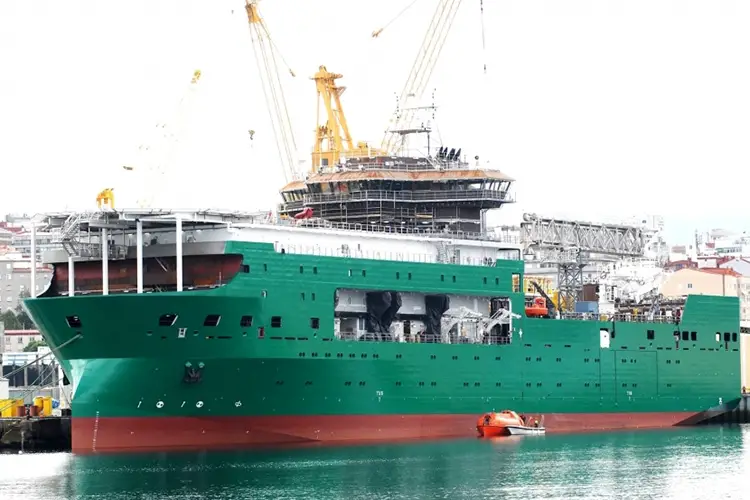 Bernhard Schulte Shipmanagement (BSM) has set up a new business unit to focus on the oil and gas and offshore energy renewable markets.
The dedicated expert team, comprising of technical and marine superintendents, crew managers and senior management members, will support owners and operators globally by providing integrated third-party ship management services specifically to the offshore market.
The services include technical management, crew management, newbuilding supervision, fleet maintenance and repair, lay-up solutions, travel services and software application solutions, all tailored specifically for this demanding industry.
BSM is currently active in the offshore segment, providing services to floating production units, offshore and wind energy units as well as flotels.
Matthias Mueller, Managing Director of BSM Offshore stated, "This segment is focused on special operations and driven by different rules, so we decided to establish a dedicated expert team to specifically attend to the needs of the offshore market."
"As a leader in the shipmanagement industry, we know our clients need extra attention in project focused businesses. This is exactly where we are confident we can contribute our expertise" Matthias said.
Combining the shipowners' perspective with optimised processes, and the purchasing power we have as one of the world's leading shipmanagers as well as an extensive array of complementary maritime services, BSM Offshore will be able to contribute to the safe, reliable and economic operations of our customers' offshore business.
BSM Offshore will be exhibiting next week at the CMP (Congreso Mexicano del Petroleo) 2018 in Acapulco at stand number 866. Our experts will be happy to discuss with you on how BSM Offshore can provide effective solutions to your offshore business.
For further details, please visit www.bsm-offshore.com