Crew Training – A Factor In Thailand's Worst Maritime Disaster?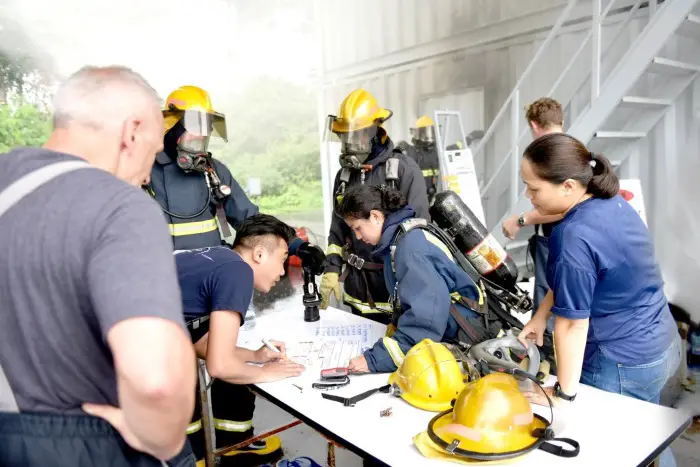 The sinking of the 29-meter tour boat M/V Phoenix off Phuket on July 5th this year with the loss of 47 tourist lives, including 13 children, was the worst man-made maritime disaster in Thailand for many decades.
There are all too frequent collisions, fire onboard incidents, speedboat accidents, and tour boat sinking and in many, if not all, such incidents better crew safety training and the provision of adequate safety equipment on board could reduce the occurrence of unnecessary loss of life or injury.
All vessels, commercial and private, which are 24 meters long or more, are subject to international standards of crew safety training, competence, and safety equipment requirements. There are 173 maritime nations, including Thailand, which are signatories to the IMO (International Maritime Organisation) and for whom these safety training and equipment standards are mandated by international law.
Vessels under 24 meters length are subject only to local national standards and requirements for crew training, competence and safety equipment. The great majority of Thai vessels engaged in tourism-related activities are thus subject to Thai safety regulation and crew training standards.
In July 2017 Galileo Maritime Academy, an MCA accredited professional seafarer training center based in Phuket, Thailand, proposed that Thailand could adopt a modified version of the MGN 280 training standards. These crew training standards have been developed and implemented over the last ten years by the UK Maritime and Coastguard Agency (MCA) for small vessels in commercial use for sport, tourism, workboats and pilot boats. This proposal was presented to the Thai Marine Department which is a division of the Ministry of Transport.
Also read: Top 12 Most Famous Sunken Ships
The modified MGN 280 based proposals would provide internationally approved crew training standards, experience levels and safety equipment requirements for these vessels and would be directly relevant to the Thai marine tourism industry on a "day release" practical and progressive program for captains and crew of tourism-related vessels under 24 meters length, i.e. those vessels not covered by international maritime law.
This training program closely follows the MCA, IMO and SOLAS ( Safety of Life At Sea ) guidelines and standards whilst being provided in Thai language and arranged so as not to interrupt normal tourist vessel operations but would enable all vessel operators, their insurers, customer hotels, tour agencies and guests to be assured of competent crew and proper safety standards and equipment on board all tourist boats.
Whilst the M/V Phoenix was a 29-meter vessel and should have been subject to the IMO crew training and safety equipment standards under STCW ( Standards of Training, Certification, and Watch-keeping for Seafarers ) it remains to be seen from the conclusions of the inquiry now underway whether this was, in fact, the case.
From the videos and reports of survivors and witnesses to the disaster, the actions of the captain and the crew appear not to have followed proper maritime procedures in the lead up to the sinking or during the emergency.
The sinking of the M/V Phoenix and the loss of 47 tourist lives surely will provide the impetus for the Thai marine authorities to accelerate their consideration of adopting the proposed MGN 280 based safety and crew competence standards for tourist related vessels in Thailand, or at least something similar.
Source: Galileo Maritime Academy