Italy's Shocking Demurral Of Migrant Ship MS Aquarius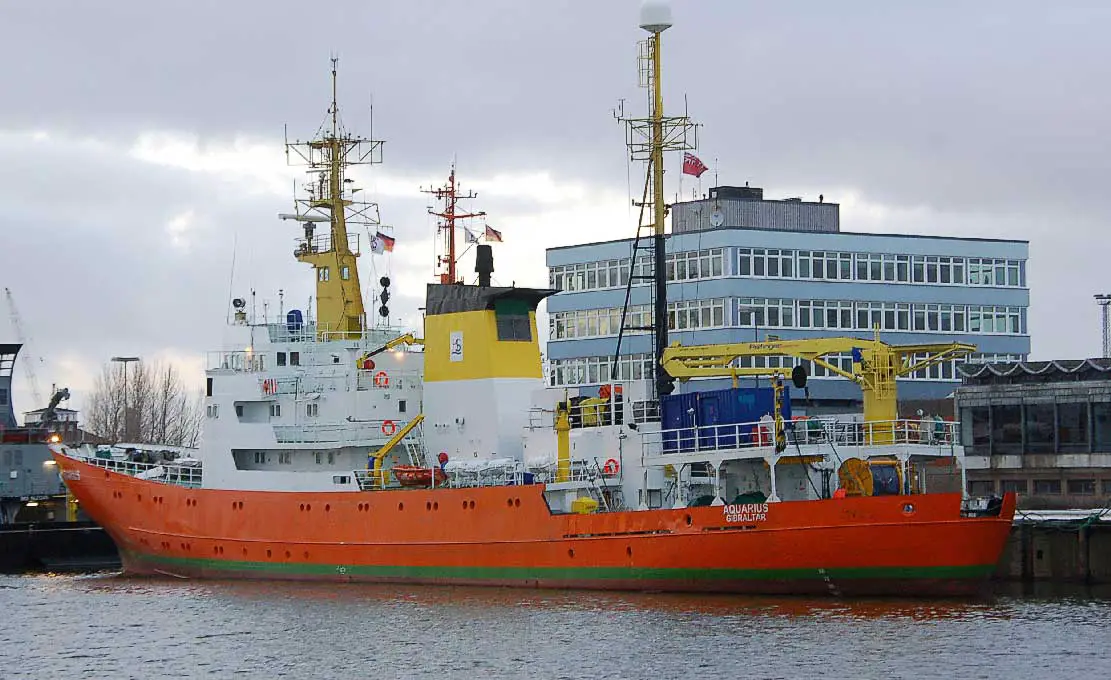 Italy's abrupt refusal to dock a humanitarian vessel (MS Aquarius) carrying more than 600 immigrants have raised questions at several levels – Is it legal to refuse ships to dock? 
Who is responsible for legal support of refugees?
How welcoming should Europe be in such a situation?
According to The United Nations Convention on the Law of The Sea (UNCLOS), a Captain ought to rescue anyone in need at sea.
However, no clear laws outline as to what would happen to the shipwrecked refugees, or who is to take care of their safety.
Thus, on 11th June 2018 when a French NGO rescue ship named Aquarius, carrying asylum immigrants in the Meditteranean tried to dock at one of the ports at Italy, they refused it as a row with France escalates and henceforth have remained firm in their decision.
On Sunday the MS Aquarius operated by French-Germany charity SOS Mediterranee, rescued 629 migrants, mostly including children, pregnant women and unaccompanied minors.
The situation had put the Captain in an awkward position because it was anticipated that the rescued migrants in most probability had to stay on board for days or weeks in the waters of the Mediterranean.
The Mediterranean, just like any other sea is divided into a number of safety and rescue sections and a particular state takes the responsibility of a specific zone.
When a ship or a vessel is in danger, it sends distress signals.  The State responsible for the zone has to coordinate and arrange for its safe rescue operation.
Italy's right-wing populist Interior Minister, Matteo Salvini insisted on an anti-immigrant grounds for Malta to allow the ship to dock, facing sharp rejection from the Maltese government.
The decision followed strong criticism by the French President Emmanuel Macron which further escalated when it was known that  Italy the divided allow vessels to port but only Italian ones carrying immigrants.
The particular decision to shut its port on the face of helpless immigrants was extremely 'inhuman' and 'cynical' according to Macron.
He criticized Italy's decision for the fact that International law was supposed to oblige Mediterranean countries to take immigrants and shelter them.
However, on Wednesday, the stringent leader of the anti-immigrant League party announced, "We will not change (our position on Ships belonging to non-governmental organizations)." Thus it was made clear that no organizations outside Italy, carrying foreign flags would be allowed to modify the strict policies on immigration made clear by Italy's body of law.
They expect an apology from the French for such behaviour and feel that if the French apologized with humility then the trivial issue can be put behind.
Guiseppe Conte, answering to the criticism against Italy, also said mockingly that Italy does not need to learn lessons from hypocritical countries who are known to have refused and turned their cold shoulders towards immigrants in need of help, in their own times. It has to be mentioned thatItalian coast guard ship Diciotti, carrying migrants almost 940 in number docked easily at the port of Catania on Wednesday.
Conte and Macron are due to hold a meeting in Paris on Friday, according to special sources.
The migrants mostly include refugees rescued from Libya during the numerous operations going on there. The fact that the Italian government is not inhumane and heartless is thus proved, said Transport minister Danilo Toninelli.
Thus, the Aquarius was permitted to dock in the Eastern port of Spain, Valencia on Monday but it is still not known if the ship will make its journey further or not.
The ever-increasing population and the recent event of Brexit were already too much for the European Union to handle, and now the sudden emergence of an unknown migrant vessel in a desperate search for welcoming state proved more bad than good for the country, exposing the divided opinions in Europe regarding immigration.
The condition of the immigrants was pathetic, according to the local reports, the immigrants were rescued a day earlier in over-crowded rubber dinghies from Libya.
The event provided Matteo Salvini with the opportunity he had looking for in his newly acquired position, to make a statement on the humanitarian groups who have worked for almost four years and have helped almost  a thousand immigrants to reach Italy.
These perceptions have also helped them win the elections in Italy where people feel that Italy has an active hand in supporting Immigrants to whom Europe has turned their back.
However, Salvini and his government formed in coalition with the anti-establishment Five-star movement has promised to expel more than 5 million immigrants who think they lived legally, but are residing in Italy illegally over a few years.
Thus, Salvini is forming the first populist government in Italy.
Not only did Salvini refuse the refugee ship but pushed the entire responsibility towards Malta, the small state between Libya and Italy, who instantly under the orders of their president denied to do any such duties .
Thus, the fate of the illegal immigrants was dodged for the last few weeks from hand to hand after Malta's open refusal and Salvini strict stand. The ship drifted carrying pregnant women and children, running out of the basic supply of food and water.
But, hope came in the form of Spain's Prime Minister, Pedro Sanchez, as victory was announced, when Spain finally agreed to take them in.
Sanchez assured that it was necessary for someone to show up and actively take the reponsibilty of the six hundred people in the middle of the sea who sought to illegally get in.
He also said he wanted to make sure that the confusion is avoided and the people are provided safety.
Salvini and Italy's decision was unfairly criticized once again for making an extremely 'desplicable' decision and for taking the risk of prosecution by violating basic human rights.
Along with the other countries that have raised a sharp protest against Italy's decision, Ximo Puig, President of Valencia region and Dolores Delgado, Spain's Justice Minister,has expressed his disgust on such politically incorrect behavior on the part of Italy.
Aloys Vilmard, the Organisation's project co-ordinator onboard, suggested that the ones injured on Aquarius be first brought to Spain treated and medicated before they are transferred elsewhere . The migrants are expected to reach Spain safely by Saturday .
Human lives are being played with ruthlessly for political games and scheming by Italy, and it is shameful to the extent that it feels like puking,says Gabriell Atall, a supporter of France's Macron and a major spokesperson of his team .
France's own policies on immigration too are strict although not hypocritical like Italy .A strict one year sentence is prescribed for one who tries to illegally cross the borders. France, itself, thus has not thrown open its borders but is still more welcoming than Italy .
Macaron too was not saved from the fires of sharp criticism as France also was initially unwilling to dock the ship, especially because the French coast of Corsica had previously agreed to dock the ship.
This was perhaps the reason why Conte, the Italian Prime minister called France hypocritical and denied taking any lessons from such countries.
Vicktor Orban, Italy's anti-migrant leader, was happy to hear about Italy's ban on Migrant vessels marking the event as the beginning of something new in the migrant policies of Europe .
Coming to the apology demanded by Salvini, it is interesting to know that the French ambassador in Rome was especially called in for a meeting in Rome.
Salvini claimed that France owed an apology to Italy, and added that France was still to take almost ten thousand refugees to their own responsibility from Italy's as decided in a Eu quota in 2015.
An EU summit is likely to occur according to the special reports owing to the increasing drift. The summit is expected to be extremely tense as Italy seems to be aligning itself with Austria and other countries like Poland and Hungary all of which are against migration .
Angela Merkel, was supportive of Italy saying that she wanted to help countries like Italy to get rid of excess responsibilities coming with Migrants.
While turning away the asylum-seekers in need of help under the increasing pressure of the hard-line interior ministers, Merkel made clear her mind saying that it is unfair that the responsibility of thousands of refugees are dumped on a few countries while others remain free.
She further insisted that Europe should not be divided in dealing with its responsibilities but should rather stand as one .
However,Seehofer's decision to stay firm is irrevocable, and he is yet to form an alliance with Sebastian Kurz, anti-immigrant and Austrian Leader and Salvini protesting against Open borders.
The soon to be formed coalition is to be called "The axis of the willing" according to Kurz.
SOS Mediterranee, which is responsible for the Doctors without Borders initiative, however, feels that taking the ship to Spain will not be correct as it would be removed from the rescue area.
On the whole,the question of how welcoming Europe should be to people uprooted from their own soils started to boil since Sunday.
Cultural values and morality of civilisation is something we look up to in Europe. "It is not so because Europe has been manifesting those values infront of the world for years but because Europe is the perfect embodiment of them.
The policies of Europe, their cultures,their diplomacy, their civilization are all a representation of their values .