Norwegian Cruise Line reveals Enhanced Latitudes Rewards Programme for Loyal Guests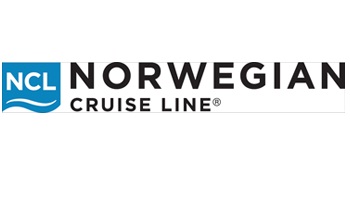 Norwegian Cruise Line today unveiled the line's enhanced loyalty program, Latitudes Rewards. Featuring exciting new benefits at all tier levels to make guests' cruising experience with Norwegian even more rewarding, the new program will be available for all cruises beginning on February 3, 2017.
Highlights of the new program include enhanced benefits across all tiers and the addition of two new elite tier levels for the most frequent cruisers: Platinum Plus, for guests who have earned 175 points and above, and Ambassador, for guests earning a minimum of 700 points. These new elite tiers reward Norwegian's most loyal cruisers with never-before-offered benefits, including dinner with the ship's officers for Platinum Plus and Ambassador, and a complimentary seven-day cruise for Ambassador. New complimentary benefits include a bottle of sparkling wine for all Latitudes Rewards guests, shore excursion discounts for Silver members and above, bottled water for Gold members and above, free internet minutes and much more. All Latitudes Rewards guests receive priority check-in, key card recognition and enhanced onboard discounts.
"At Norwegian Cruise Line, we value our loyal guests and want to provide an aspirational and meaningful rewards program," said Meg Lee, Chief Marketing Officer for Norwegian Cruise Line. "We have listened to our guests' feedback and have enriched our Latitudes Rewards program to better recognize our loyal guests with more valuable onboard amenities and additional tier levels that provide exclusive offers, including a complimentary cruise for our most frequent guests."
To make it easy for guests to receive special loyalty offers and onboard benefits, all guests 18 years of age or older are automatically enrolled in the Latitudes Rewards program after their first cruise. With the enhanced rewards program, guests will continue to earn one point per cruise night and an additional point per night if they book in a Suite or in The Haven™ or with a Latitudes Insider offer.
Latitudes Rewards members can check their rewards points balance and tier status by logging onto their My NCL account. For a full list of all benefits for each tier level, as well as more information, visit http://www.ncl.com/latitudes-rewards-program-enhancements.
Press Releases: Norwegian Cruise Line
Photo Courtesy: Norwegian Cruise Line