Shell Gas To ACQUIRE Total's 26% Stake In Hazira LNG And Port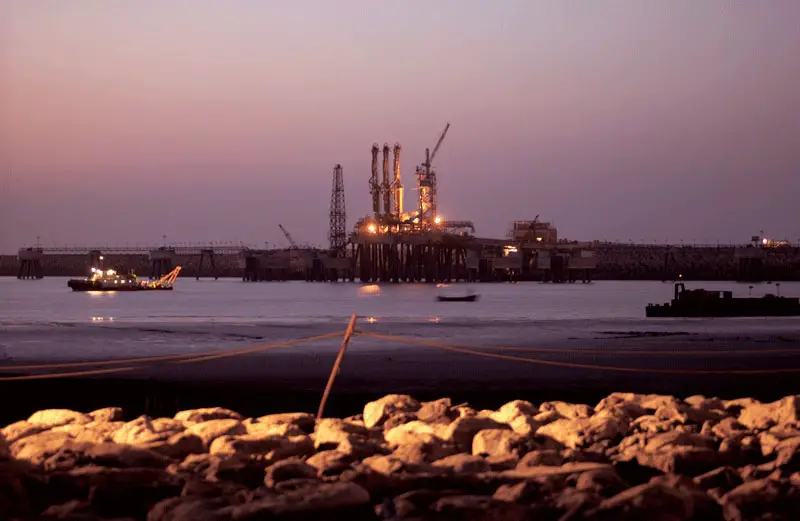 Shell Gas B.V., a subsidiary of Royal Dutch Shell plc, said on Monday that it has entered into an agreement with Total Gaz Electricité Holdings France to acquire its 26% equity in the Hazira LNG and Port in Gujarat. The company did not disclose financial details of the deal. The agreement is subject to regulatory approvals.
Shell is also looking to source liquefied natural gas (LNG) from France's Total. "Like any competitive business, Shell continuously seeks opportunities to grow. We can confirm that we are also talking with Total for the potential supply of liquefied natural gas. We have no further comments at this time," the company said in response to an e-mail query. The deal will mark the exit of Total with Shell holding 100% stake in Hazira LNG and Port.
Hazira LNG and Port comprises two companies—Hazira LNG Pvt. Ltd, which operates a LNG regasification terminal in Gujarat, and Hazira Port Pvt. Ltd, which manages a direct berthing multi-cargo port at Hazira. The move would allow Shell commercial and operational flexibility over Hazira to maximize integrated value and offer creative customer value propositions, Shell said.
The ₹3,000 crore Hazira facility in Surat district of Gujarat is seen as a key foreign direct investment (FDI) project and represents one of the largest international investments in India in the energy sector, according to Shell India's official website.
This portfolio action is consistent with Shell's strategy to strengthen its presence in the gas value chain in India, the fourth largest LNG consumer in the world. Shell aims to contribute in bridging the energy deficit and augment gas supplies in India. "Today marks an important milestone," said Maarten Wetselaar, Shell's integrated gas and new energies director. "This purchase creates a fully-owned and integrated Shell value chain—supply from our global LNG portfolio, regasification at the Hazira facility, and downstream customer sales. It enables Shell to better serve Indian customers and meet the country's long-term need for more and cleaner energy."
Since the commission of Hazira LNG in 2005, the terminal has expanded from an initial regasification capacity of 2 million tonnes per annum (mtpa) to 3mtpa in 2008 and then to 5mtpa in 2013. The Hazira LNG terminal was the first to introduce 'spot' LNG supplies into India.
It makes good business sense for Shell to gain complete control of the port and LNG business, especially if it's looking for expansion, with the demand for LNG growing and given Hazira's strategic location with regard to industrial belts, said an industry expert who did not wish to be named. The company has in the past weighed the option of doubling capacity in a phase-wise manner, said the expert mentioned above.
"The capacity of the Hazira terminal is 5mtpa. We have completed the technical studies to look at what would be the optimal configuration /regasification technology for expansion of the terminal. Any investment decision will be subject to market maturity and future demand growth," Shell said in its e-mail response.
Photo Courtesy: http://www.haziralngandport.com