Top Container Terminal Operators in the World
Container terminals are very vital in this maritime industry as many facilities are being provided at the terminals and most of the part of the shipping can be done at the container terminals like packaging, loading-unloading, storing containers for some time and repair. Hence management and operating of these container terminals is a challenging job.
Terminals are places to load and unload goods or people from ships. There are many different types of terminals like freight terminals, passenger terminals, oil terminals, and container terminals. Container terminals are for the management of cargo containers that are to be transshipped or ready for transshipment. 
The maritime industry makes up 90% of the goods transshipment globally. Hence there are many ports and terminals across the coastal regions of many countries around the world. Ports and terminals are the place for ships to halt and exchange goods.
So to operate the container terminals many companies started a section for the management of container terminals. However, now most container operating companies are dedicated to only operating container terminals.
Need for Container Terminals
Container terminal operators perform many activities like the movement of cargo containers between trucks, freight trains, and cargo ships. It also maintains the efficiency of the port by managing and upgrading berths, waterways, storage facilities, roads, gantry cranes, etc. Safety and port security are also under terminal operators.
Ports of Shanghai, Singapore, and Ningbo-Zhoushan are some of the busiest ports, and the traffic handled by them ranges from 20,000 to 40,000 TEU of container traffic. Thus, terminal operators play a key role in handling all the activities that are going on at the port.
Top Container Terminal Operators in the World
Many of the container terminal operators are growing their business rapidly. Let's look at the top container terminal operators in the world.
1. PSA International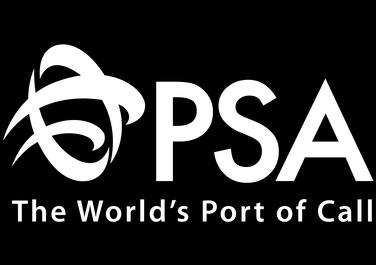 The PSA International (Port of Singapore Authority) is a Singapore-based container terminal operator. It was founded in the year of 1964. It is one of the largest port operators in the world.
This container operator actively participates in projects related to ports in Asia, Europe, and America with its main operations in PSA Singapore and PSA Antwerp.
Singapore Harbour Board was formed in 1913 which then got replaced by the Port of Singapore Authority in 1964. PSA International completely owns PSA Marine Pte Ltd that is responsible for providing marine services for the shipping industry and marine community. It manages a fleet of more than 80 vessels in different countries like Singapore, Malaysia, India, Hong Kong, China, Oman, and Australia.
The group has its business in 26 countries with 60 terminals under its name, covering four continents.
Website: https://www.globalpsa.com/
2. China COSCO Shipping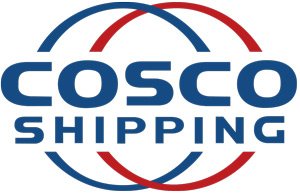 Based in China, Cosco is a large group of different maritime companies. It was previously owned by the Chinese government for logistics and shipping services. Headquartered in Beijing this group has 1114 ships which include 365 dry bulk vessels, a container fleet that has a capacity of 1,580,000 TEU, and a tanker fleet that has 120 vessels. It is China's largest liner carrier and was China's largest dry bulk carrier. It is also enlisted into the top shipping operators in the world.
The group mainly focuses on container terminal operating but other activities that are carried out are container manufacturing and leasing, freight forwarding, and shipping agency. As COSCO group is a multinational conglomerate, it operates in Hong Kong, Japan, and many other countries. It is one of the chief companies operating in the maritime industry in China. Other subsidiaries of the group are formed for a particular purpose like ship development, shipping energy, and other related tasks.
Website: http://en.coscoshipping.com/
3. APM Terminals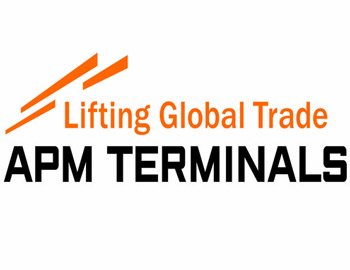 The APM is headquartered in the Hague city of Netherlands. It is an international company for operating container terminals. It is on the list of the largest terminal and port operators in the world. It also contributes in giving services of cargo support and container inland services. The company has its business on five continents and handles 74 port and terminal facilities in 40 countries along with 60 shipping lines.
It is currently working on five new port projects and more than 100 inland services operations in 38 countries that take the tally to 58 countries in total. The inland services of the company provide management, container transportation, maintenance, and repair facilities.
The APM terminals recorded revenue of 4.1 billion US Dollars in 2017.  It is owned by the Maersk Group and has been involved in many big projects including the co-controlling share with Global Ports, the largest terminal operating company of Russia, building new terminals in Mexico, Turkey, and Guatemala.
Website: https://www.apmterminals.com/
4. Hutchison Port Holdings (HPH)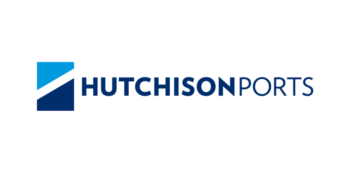 Hutchison Port Holdings Limited is a subsidiary of CK Hutchison Holdings and the headquarters of the group is located in Hong Kong. The incorporation of the company took place in the British Virgin Islands.
The service offered by the group is operating container terminals. It operates in Asia, Middle East, Africa, the Americas, Europe, and Australasia for around 48 ports in 2016. It was the world's largest port operator in 2005 with a throughput of 33.2 million TEU. This made up 8.3% of the world market share.
In 2006, the parent company Hutchison Whampoa sold 20% shares of Hutchison port Holdings to PSA International for retaining 80% remaining shares. Singapore exchange which is an investment holding company has a listed trust of Hutchison Port Holdings Trust. The HPH Trust has signed a strategic agreement for operating five terminals and 16 berths in Hong Kong.
Website: https://hutchisonports.com/
5. DP World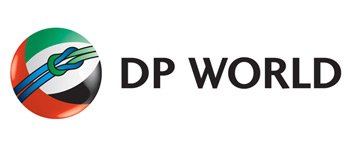 DP World headquartered in Dubai is a multinational logistics company in the United Arab Emirates. The main services offered by the company are port terminal operations, cargo logistics, maritime services, and free trade zones. The formation of the DP World took place because of the merging of Dubai Ports Authority and Dubai Ports International. The company operates 70 million containers that are brought by about 70,000 ships each year. These numbers make up 10% of global traffic.
The company has its services spread in 40 countries with 82 marine and inland terminals. Previously till 2016 DP World was only into port operations, later on, it acquired other companies under its chain.
It was considered highly controversial by many U.S. experts when DP World owned the US Ports, later on, the US ports were sold.
The company also raised 3.25 Billion Dollars for Islamic and conventional bond sales in June 2007 for refinancing existing debt and fund expansion. The company was responsible for handling 46.8 million TEU globally by the year 2008. This happened by the expansion and development projects in countries like China, India, and middle east countries.
Its capacity is expected to rise to 99 million TEU in the coming decade.
Website: https://www.dpworld.com/en
6. China Merchants Port Holdings Company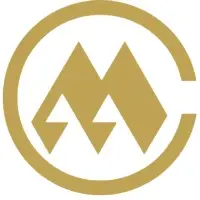 China Merchants Port Holdings Company Limited is a shipping and logistics handling company based in Hong Kong. Its businesses cover areas of port operations, container and shipping business, air cargo, general and bulk cargo transportation, logistics park operations, and paint products. The parent company which is the China Merchants Group was established in 1872 and was a leading commercial and industrial group in Mainland China.
The company mainly serves in China. It works for around 40 ports worldwide and is expanding its business rapidly since the last decade. The company invested heavily in the infrastructure of new ports and terminals due to the policy of the One Belt, One Road Initiative of China. It is also having a deal with the CMA CGM for transferring stakes in 10 terminals in 2019. However, the transactions for the 8 terminals have been completed and the transactions for terminals in India and Vietnam are expected to be completed by the end of 2020.
Website: http://www.cmport.com.hk/
7. Terminal Investment Limited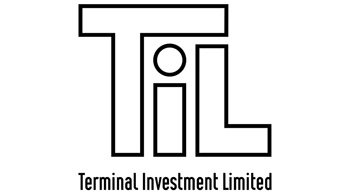 Terminal Investment Limited is a company headquartered in Geneva, Switzerland that mainly manages and develops container terminals globally. The company was formed in 2000 and it used Mediterranean Shipping Company for securing berths and terminal capacity at major ports.
The company has seen rapid growth and now is one of the largest port operators worldwide. It is also a geographically diverse container terminal operator in the world. It is currently handling 40 ports and 1 port for development and the company is in process of developing 2 more terminals.
The group is in thoughts of partnering with more and more leading international container terminal operating companies. The company's prime interest is in joint venture business type with other companies. According to Drewery, one of the fastest-growing and second-largest shipping lines in the world in consideration of fleet tonnage, MSC is the customer of TIL.
Website: https://www.tilgroup.com/
8. International Container Terminal Services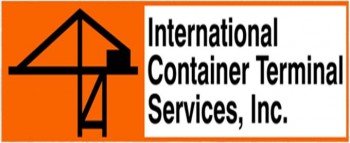 International Container Terminal Services Inc. was established in 1987, and it has its headquarters in Manila, Philippines. It is a worldwide port operating company and the largest multinational and transnational company in the Philippines.
The company has its services in the regions of Asia Pacific, the Americas, Europe, Africa, and the Middle East. Considering the TEU equity volume, the company ranks 8th largest container terminal operator in the world.
The main service of the company is container terminal operation but other services that are provided are container port establishment, cargo handling, and rail freight. The company operates at 39 terminals in 19 countries with annual throughputs ranging from 50,000 to 3,000,000 TEU.
It is an efficient and independent port operator and has no vested interest in shipping line activity which makes it a preferable choice for operating container terminals.
Website: https://www.ictsi.com/
9. Eurogate Container Terminal
Eurogate Container terminal limited is a private company and was founded in 1999. The headquarters of the company is in Bremen. It provides services like container handling at seaports, intermodal transports, container depot management, seaworthy packaging, and repair.
It is an independent container terminal operator and a leading shipping line in Europe. It successfully handled 11 million TEUs in 2020. The company also has a sister company named Contship Italia. It handles terminals jointly with its sister company in the North sea, in the Mediterranean region, and also on the Atlantic. It is also well connected with European Hinterlands.
Eurogate is also involved in joint ventures with APM Terminals and MSC Gate. It has 12 terminals to operate under its name for now. It also focuses on sustainability factors and more efforts are given on economic efficiency and environmental protection.
Website: http://www1.eurogate.de/en/Terminals
10. Evergreen Marine Corporation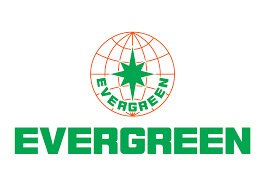 Evergreen Marine Corporation is a container shipping and marine transportation company. It was founded in 1968 and is headquartered in Taoyuan city of Taiwan. It is owned by the Evergreen Group, a conglomerate of transportation firms.
Evergreen has connections with almost 240 ports in 80 countries around the world. It has around 150 container ships and 315 service locations. The services provided by the company are shipping, construction of containers and ships, engineering and real estate development, and management of ports.
Major trading routes of the EMC are East Asia to North America, Central America and the Caribbean, East Asia to the Mediterranean and northern Europe, and many other such routes. It provides its services to countries like Japan, Korea, Hong Kong, Mainland China, Taiwan, etc.
Website: https://www.evergreen-marine.com/
11. SSA Marine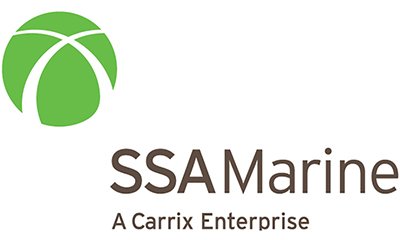 SSA Marine is headquartered in Seattle and was founded in 1949. The company has expanded its business up and down to the west coast and to operates major terminals in the eastern Pacific. Today, the company serves at more than 250 locations across five continents.
It is working constantly on improving its facilities to provide technologically advanced facilities. It handles over 14 million TEU each year. It provides services in the Pacific Northwest, Pacific Southwest, South Atlantic regions of the USA, USA Gulf, Canada, and Mexico. Other services offered by the company are feasibility studies, warehousing, technology design, etc.
Website: https://www.ssamarine.com/
12. Yilport Holdings

Yilport Holdings was formed in 2011 in Turkey. The company acquired STFA Holding and Alemdar Holding Inc. and these two were merged to form Yilport Container Terminal and Port Operators Inc. It has expanded its business and provides high-standard services worldwide.
Yildirim Group is the main group and Yilport Holding was formed as a subsidiary. It then became the first terminal operator in Turkey.
Yilport Holdings handles 22 marine ports and terminals worldwide. 5 are in Turkey, 7 in Portugal, 2 in Spain, and 2 in Sweden, 1 each in Norway, Malta, Italy, Peru, Ecuador, and Guatemala.  Along with this the Yilport also handles 5 dry terminals in Turkey and 1 dry terminal in Sweden.
It has a very versatile range in its services because it handles containers, bulk, liquid, general, and project cargo. The company is working on getting into the top 10 terminal operators by 2025.
Website: https://www.yilport.com/en/
13. Shanghai International Port Group

Shanghai International port group is a company that operates and manages all the public terminals at Port of Shanghai. The headquarters of the company is located in SIPG Cruise city in Shanghai and was founded in 2003.
The operation of the new Bay Terminal in Port of Haifa in Israel was given to SIPG in 2015 for 25 years starting from 2021 as it won a bid for it.
It also operates and owns a football club called Shanghai Port. The group is a major shareholder of the Bank of shanghai. It has also worked with COSCO shipping for acquiring a stake in OOIL, a parent company of OOCL.
It is one of the biggest companies for port operations in mainland China. It mainly operates ports and other services that are provided are integrated logistics services, port-related services, and port investment business. It has 12 branches in Shanghai and 13 companies have equity investment with the company.
Website: https://en.portshanghai.com.cn/
This was about major container terminal operators around the world. There are many more port operators but the ones mentioned above are the biggest and most famous and provide the best of the facilities than any other company. I hope this is informative to you.