Walbro Signs Definitive Supply Agreement With Briggs & Stratton To Provide EEM Shift™ Fuel Injection Technology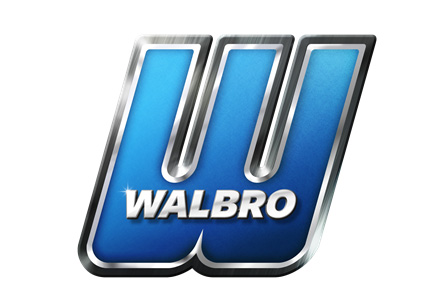 Walbro LLC today, announced they have entered into a definitive supply agreement with Briggs & Stratton to manufacture and sell EEM SHIFT™ electronic fuel injection systems to Briggs & Stratton for its single and twin cylinder engines.  The agreement gives Briggs & Stratton the exclusive right to use Walbro EEM SHIFT™ technology on engines used in ride and zero-turn radius lawn mowers.
"We developed EEM SHIFT™ Technology to bring the benefits of fuel injection to a much larger group of power equipment consumers, so Briggs & Stratton is the perfect launch partner", says Chris Quick, Senior Vice President of Strategy and Sales for Walbro.  The end consumer really benefits when two innovation leaders like Walbro and Briggs & Stratton work together to bring technology to market."
Jeff Coad, Global Vice President of Product Development & Marketing – Engines & Power for Briggs & Stratton stated, "The Walbro relationship enables us to introduce fuel injection technology to a broad range of our consumer engines and deliver performance at an exceptional value to the end user."
About Walbro:
Walbro is a global market leader in supplying engine management systems for the lawn and garden, recreational and marine, outdoor power equipment, and two-wheel small engine markets.  Walbro manufactures carburetors, fuel injection systems, ignition systems, pumps, valves and fuel storage and distribution systems. Walbro is a global organization with manufacturing and engineering facilities in China, Japan, Mexico, Thailand and the United States, and corporate headquarters in Tucson, Arizona. Additional information regarding Walbro is available at www.walbro.com.
Jeffrey Sensmeier
Walbro, LLC
520-229-5657
jsensmei@walbro.com

Press release: walbro.com