Wonder of the Seas Deck Plan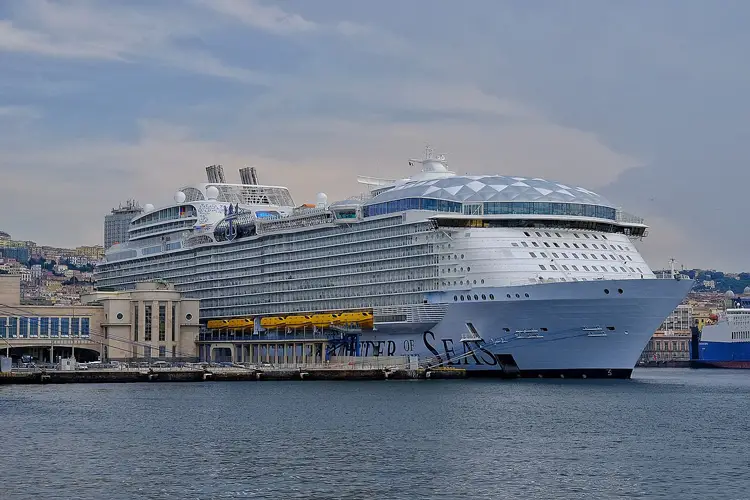 In 2022, the world saw another engineering marvel – Wonder of the Seas – Royal Caribbean International's flagship.
The cruise is a triumph of maritime engineering and luxury. Constructed at the Chantiers de l'Atlantique shipyard in Saint-Nazaire, France, this vessel represents the pinnacle of cruise ship innovation.
Pics courtesy: https://www.royalcaribbean.com/
Wonder of the Seas Features
Size and Grandeur
With a staggering gross tonnage of 236,857, Wonder of the Seas, at its launch, claimed the title of the world's largest cruise ship. Measuring 1,188 feet (362 meters) in length, she stands as a testament to engineering excellence across 18 expansive decks.
Capacity and Comfort
This majestic vessel effortlessly accommodates 5,734 passengers at double occupancy, with a maximum capacity of 6,988 passengers. There is a provision of 2,300 crew. Guests have access to 16 decks, offering a plethora of amenities and experiences.
Diverse Offerings
Wonder of the Seas boasts of a diverse range of facilities, including 20 restaurants, four pools, and 2,867 cabins. For families, there's a children's water park and playground, while sports enthusiasts can enjoy a full-size basketball court and an ice-skating rink.
Thrill-Seekers' Paradise
The ship caters to adventure-seekers with a surf simulator and an exhilarating zip line that spans 10 decks.
Entertainment options abound with a 1,400-seat theater and an outdoor aquatic theater featuring 30-foot-high platforms. Climbing enthusiasts will appreciate two towering 43-foot rock-climbing walls.
In conclusion, Wonder of the Seas sets new standards in maritime luxury and entertainment. As a flagship of Royal Caribbean International, she exemplifies the commitment to offering unforgettable cruise experiences. Stay tuned for further updates on this maritime marvel.
Pics courtesy: https://www.royalcaribbean.com/
Wonder of the Seas Deck Plan
Deck 3
Deck 4
Deck 5
Deck 6
Deck 7
Deck 8
Deck 9
Deck 10
Deck 11
Deck 12
Deck 14
Deck 15
Deck 16
Deck 17
Deck 18