Jan De Nul Wins Key Dredging Projects In Australia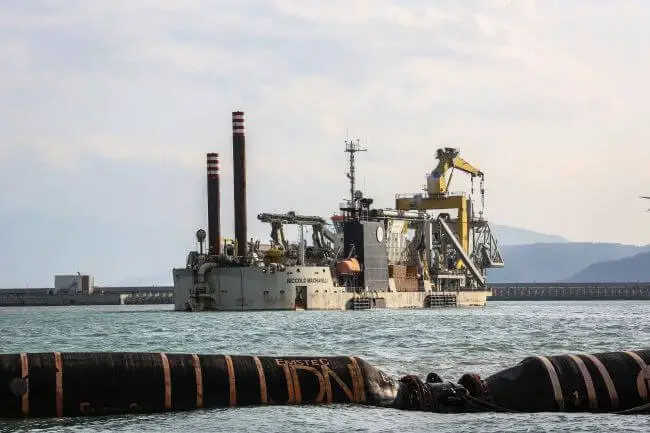 The Pilbara Ports Authority (PPA) engages the expertise of Jan De Nul Group to dredge the channel and further enhance the safe and sustainable access to the Port of Port Hedland. The project forms part of stage two of the Channel Risk and Optimisation Project (CROP), an important PPA initiative to sustain the long-term operation, development and future growth of the port of Port Hedland.
Over the past several years, Jan De Nul Group has been the lead contractor on the majority of the capital dredging works as well as the maintenance dredging works within the port precinct of Port Hedland. "We are once again delighted to partner with PPA to further develop and enhance the existing port facilities and are keen to contribute our past knowledge and expertise to the successful completion of this crucial project", says David Jonckheere, Area Manager Oceania and Asia at Jan De Nul Group.
During the first quarter of 2019, Jan De Nul Group will mobilise the large self-propelled Cutter Suction Dredger Niccoló Machavelli with a total installed capacity of approximately 24,000 kW. The project is expected to be completed by mid-2019 and will provide, once completed, an emergency passing lane alongside the shipping channel, enhanced water refuge zones and increased water depth in targeted areas of the access channel.
Largest export port of Australia
Port Hedland is situated on the North-West coast of Australia and is Australia's largest export port by annual throughput. It is also the largest bulk mineral export port in the world with iron ore being the main export commodity.
Pilbara Ports Authority facilitates approximately $140 million of trade through the Port of Port Hedland every day, which currently requires the safe and efficient management of approximately 6,000 vessel movements in the port each year.
Press Release: jandenul.com
Photo Courtesy: jandenul.com