Online Maritime Forums and Discussion Boards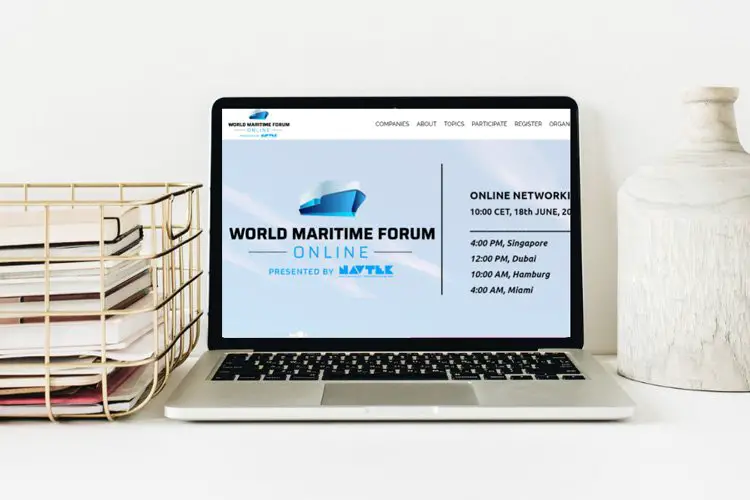 [lwptoc]
The marine shipping industry is very vast and fast-changing. With so much news and developments, it is very necessary that for seafarers have an online space like maritime forums or discussion boards to get their queries answered, issues solved, or discuss the industry.
The problems have increased due to the Covid situation all over the world. This situation has increased the gap between the maritime professionals and the seafarers.
Although, these forums prove their necessity in such situations. The online forums and discussion boards have made it easy for the ship transporters to instantly have the information related to anything by just putting their query on the forum. Let's take a look at some of the important maritime forums.
Top Online Maritime Forums and Discussion Boards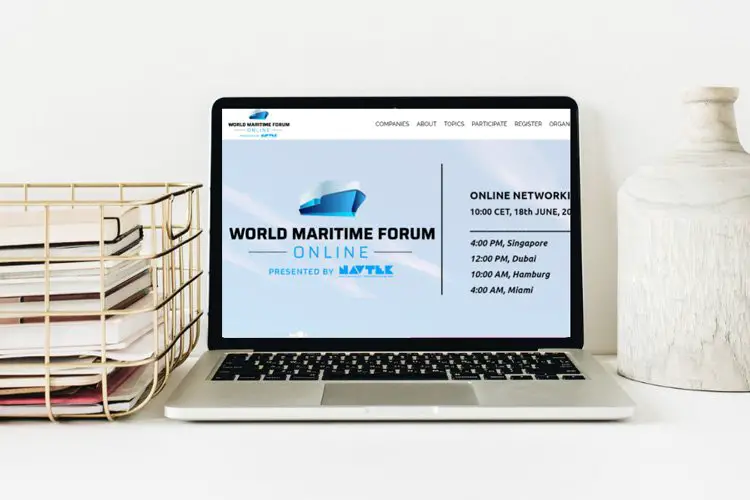 https://worldmaritime-forum.com/
The World Maritime Forum has been a very effective site for information related to the maritime industry. It is providing solutions to all the current problems arising. It has become difficult for the shipowners to know the regulations because of the Covid situation. Hence, these online forums are efficient in helping them out.
https://www.globalmaritimeforum.org/
As the name suggests it is a global forum for maritime industries. It is a nonprofit making organization that is working on promotions and advancements of the global maritime industry. Discussions are done by experts to solve the challenges and come out with a solution for the betterment of the marine industries.
Also read: Top 10 Ship Tracking Websites
https://westernmaritimeforum.com/
This platform provides a common place for experts to share new ideas, networking, and the latest up-gradation in the marine world. They organize virtual meetings to have these discussions from all the experts like shipowners, ship operators, ship managers, ports, government bodies, and many others.
https://assafinaonline.com/event/middle-east-maritime-online-forum-webinar-series/
The Middle East Maritime online Forum is a forum for having meetings, discussions, and webinars on maritime-related topics. The chief motto of the forum is to have an online discussion over new technologies and innovations. They look upon factors like ship surveys, audits, and inspections.
https://easternmaritimeforum.com/
This is a forum particularly for regions of the Middle East, Oceania, and Asia. All the maritime experts from these mentioned regions come together to discuss technologies and developments that are happening or going to happen in the maritime industry. They discuss new ideas and solutions to the ongoing issues related to the maritime industry.
The Oil Companies International Forum got its consultative status in 1971 at the IMO ( International Maritime Organization ). The forum mainly focuses on the health, safety, environmental conditions, and security requirements of offshore vessels, tankers, terminal interfaces, and barges.
The forum was formed to tackle the rising problems of pollution caused because of oil shipping industries. It has highly contributed to the anti-pollution initiatives that were started in the early 1970s.
https://www.marinesafetyforum.org/
This non-profit making organization is concentrated on ensuring the safety of people involved in the marine industries sector. They focus on having good practice without having any harmful situation particularly in the marine sector of Oil and Gas industries.
Also read: Top Websites For Merchant Navy Jobs
GCaptain Forum is an online app and site for information related to offshore and marines industries. A place to have a healthy discussion between a professional and the person interested in culture and technology related to maritime.
https://www.maritimetechnologiesforum.com/
This forum is a group that primarily works for developing sustainable and environment-friendly technology in the marine section. It is active in enhancing essential features for the future of the maritime industry.
The forum collectively provides other forums. There are forums for news and discussion. Other cadet Forums include cadet application and interview forums, college-specific forums, nautical campus forums, and many other such forums. This is designed for job-seeking as a marine cadet and other posts.
https://www.bahamasmaritime.com/bma-news/merchant-navy-seafarer-forum/
Covid has affected every field badly and the merchant navy is also one of them. The training of the cadets has been halted, travel restrictions and many such factors have affected their state of mind. Hence this forum is a place to discuss, advise, and encourage, network building, and peer-to-peer support. Seafarers can use the forum for sharing and managing day-to-day issues.
https://www.pame.is/arcticshippingforum
The forum keeps track of all the shipping activities in the Arctic region. It organizes online meetings and Discussions. It is actively working towards environment-friendly marine operations in the Arctic and it also ensures safe marine movements of the ships.
https://webgate.ec.europa.eu/maritimeforum/en/frontpage/1482
Marine Forum Europa is looking forward to improving communication with the EU maritime policy stakeholders. It is a platform of open discussion and meetings for the exchange of information. Anyone interested in these meetings is allowed to register for the forum.
https://www.imo.org/en/MediaCentre/SecretaryGeneral/Pages/Philippine-Maritime-.aspx
This forum is mainly dedicated to domestic shipping issues and problems. Stakeholders, organizers, and many other experts studied these issues at the forum event and came up with their ideas to solve those issues.
https://www.marineboard.eu/international-ocean-governance-forum
This Forum has worked very efficiently for the enhancement of the marine industry's structure. It conducts online meetings and workshops to implement important actions for the development of the International Ocean Governance and also for the sustainability of our earth.
https://www.maritimestudyforum.org/
This forum is completely for maritime studies-related stuff. It is mainly for students interested in knowing the maritime background. It reduces the gap between the maritime experts and the students by providing direct discussion opportunities for them.
https://www.cruisersforum.com/
Cruisers Forum is for the small boat sailors. The forum provides answers to most of the questions related to the boats and their technical aspects. Detailed information of whichever boat you are searching for will be made available.
https://www.jahajee.com/merchant-navy-forum/
This forum is a portal for students who wish to join the Merchant Navy. It has provided all the information regarding the exams.
Yachtforums include all the information related to yachts. The forum includes information about the newly launched yachts also.
This Forum is helpful for a student who wishes to join the Merchant Navy as a lot of information regarding entrance exams and reference books are given in the forum. It also includes Merchant Navy uniform buying options. People can ask any question on the forum and it will be answered for them thus reducing the gap between the students and the marine experts.
This is a special type of non-profit making administration that works to ensure that everything proceeds legally. It focuses on points like safety and precautions taken and the precautions taken for avoiding pollution. It is also working on strengthening the communication between marine industries and marine accident investigators.
https://www.itfseafarers.org/en/your-rights/international-bargaining-forum
The ITF Seafarers forum brought the International Bargaining Forum into the picture. This forum tries to negotiate with the companies for whatever reasons. They have to come to a common agreement. This forum has played a major role in doing this process smoothly.
https://www.globalshippersforum.com/
Global Shippers Forum is an organization for global business. It does the work of speaking up for exporters and importers in the sector of international trade. They have contracts with airlines, shipping lines, road and rail operators. They work efficiently and think about an environmentally friendly way of working.
https://www.youth4work.com/talent/naval-architecture/forum
Another education-based marine forum. This gives ideas about the software used by naval architects and all other useful information.
https://www.boatdesign.net/forums/
The Boat Design Forum is a forum developed to help educationally. It gives knowledge about boat designing in a very sophisticated way. Anyone can check out for information on any kind of boat design.
There are many more maritime forums available on the internet but most of the important ones are covered here. Maritime forums are a very useful way of gathering information and having discussions about the maritime world. I hope this article helps you in finding the forum you are looking for.