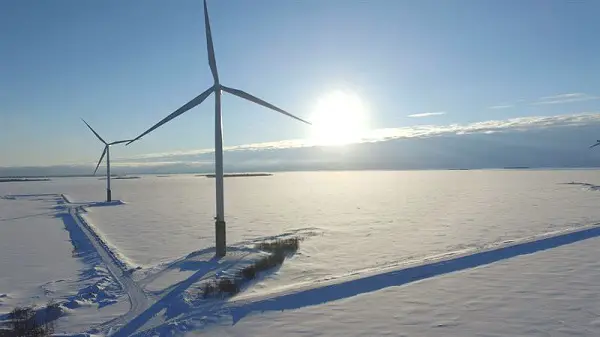 Wind power is highly competitive in Finland without subsidies. In the coming years, significant amounts of market-based wind power will be built in Finland, which will change the Finnish electricity system. Wärtsilä Energy Solutions has modelled the Finnish electricity system and calculated capacity, electricity production and system costs. Based on the results Wärtsilä estimates the following:
Wind power is already now competitive in Finland – the price level for new wind power is around 30 EUR/MWh
There will be a significant increase in market-based wind power capacity in Finland – seven times the current capacity by the year 2030.
The increasing of wind power will lower electricity production costs and emissions in Finland – computationally 30% cost savings on system level compared to building new nuclear production.
Wind power together with flexible production capacity and heat pumps enables renewing of district heating, which decreases CO2-emissions significantly.
Wärtsilä Energy Solutions' Sales Director Matti Rautkivi states: "Wärtsilä has globally witnessed the revolution driven by cheap renewable energy. It's great to see that the decreased costs of renewable energy, wind especially, are enabling an increase in market-based wind power. This development will decrease electricity production costs and emissions in Finland and is definitely the right path towards renewable electrical systems."
Press Releases: Wärtsilä Corporation
Photo Courtesy: Wärtsilä Corporation