Wärtsilä's support for development of Bangladesh continues with another power plant delivery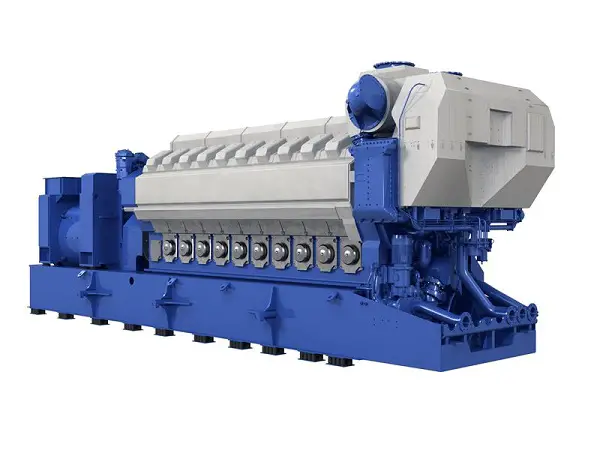 For 20 years, the technology group Wärtsilä has supported the economic development of Bangladesh through the provision of electricity generating capacity. This support is continued with the latest contract for a 113 MW power plant to be delivered to Chowmuhoni, Bangladesh. The order was placed by HF Power Ltd and was booked in April. HF Power is part of the Hosaf Group, one of the largest and fastest growing companies among the private sector manufacturing and service-based enterprises in Bangladesh.
An important element in Wärtsilä's successful share of the Bangladeshi power market has been its ability to deliver on a fast-track basis. The country's government is committed to providing a reliable electricity supply to both industrial and domestic consumers. For example, in 2016 only 76 percent of the country's houses were connected to the grid, and the aim is to increase this to 98 percent by the year 2021. The urgency of this programme calls for the fast development of new generating facilities. Wärtsilä has repeatedly shown that it has the flexibility and capacity to meet this need.
This latest order for 12 Wärtsilä 32 engines running on heavy fuel oil (HFO) is scheduled for delivery in October of this year. The new plant is expected to be fully operational by June 2019.
"Our need is for generating equipment that is highly efficient, highly reliable, and that can be delivered in line with a very tight schedule. Wärtsilä's reputation and local presence is strong and we feel very confident that they are the right company for this project," commented Mr Moazzam Hossain, Chairman of HF Power.
"This is another very important order that will help bring additional electrical power to this region. This in turn will encourage the growth of local industries and, therefore, will create new jobs. We at Wärtsilä are delighted to be able to be involved in this positive development," noted Mr Jillur Rahim, Managing Director, Wärtsilä Bangladesh.
During the past 12 months, Wärtsilä has previously booked orders for 10 power plant projects in Bangladesh. Today, Wärtsilä provides about 25 percent of the total grid capacity in the country and when fully operational in summer 2019, the new plant will bring Wärtsilä's total power supply to Bangladesh to more than 4300 MW.
Press Releases: Wärtsilä Corporation
Photo Courtesy: Wärtsilä Corporation