How To Join Merchant Navy: Things To Know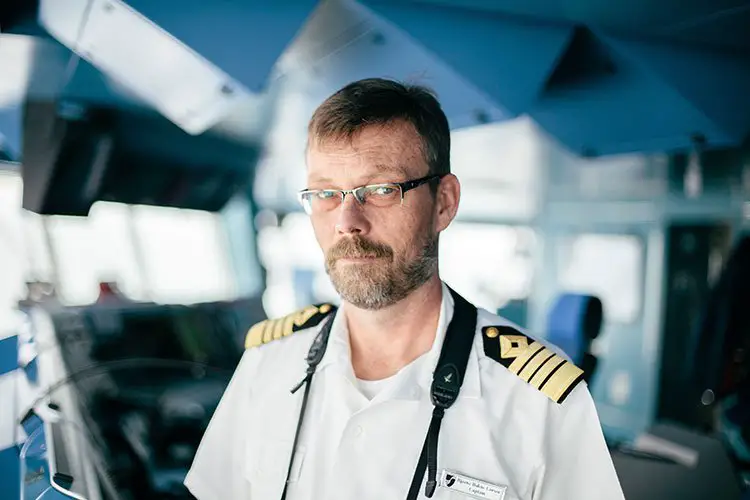 [lwptoc]
Many youngsters aspire to join the Merchant navy. Joining the Merchant Navy is one of the most prestigious career options in the world today. It is an ever-popular and sought-after job.
Like every other field, this field also requires a few criteria to be met. These include the necessary qualifications, health, and fitness needed and the general lifestyle that one should get acquainted with.
This article discusses all the things needed to join the merchant navy, the nature of the job, and everything required to be considered by an aspirant.
The following are some of the things that one should know and consider before joining the Merchant Navy.
1. What is Merchant Navy?
Before thinking about joining the Merchant Navy as a career, one should know well what it means. Merchant Navy, also known as a merchant marine, is the commercial shipping navy of a country. It is not a military force and only involves cargo shipping and transportation which is the opposite of a military navy that is involved in national defense and protecting the nautical boundaries of the countries. Just like the military force, the Merchant Navy of a country also has a large fleet of ships.
The fleet of almost all countries is simply called the "Merchant Navy." Merchant Navy also has different ranks for its sailors and falls under the International Convention on Standards of Training and Certification and Watchkeeping for Seafarers (STCW).
2. What are the necessary qualifications?
Another question that comes to mind is what we need to study to join the merchant navy. In this field, it is essential to have the right qualifications. The Merchant Navy requires a particular skill set of work. It is critical because the skills of a person here would quite often be put to practical use.
In India, it is mandatory to pass a 10+2 or an equivalent examination that includes the subjects of physics, chemistry, and mathematics as it is required by an officer of the merchant navy to know the science behind the working of a ship and the environment around it.
Any candidate wishing to join Merchant Navy must also have a bachelor's degree in nautical science or a four-year degree in Marine engineering.
They must also pass a joint entrance examination to enter the Merchant Navy. After the examination, personal counseling for the candidate takes place that determines if the candidate is fit enough to join the Merchant Navy.
After joining the Merchant Navy, a candidate gets the rank of a Deck Cadet and can later get promotions based on his performance and the passing of certain examinations.
It is also possible to directly enter the Merchant Navy. Any student who passes the 10+2 examination or holds a bachelor's degree in mechanical, electrical, or technology engineering can directly join Merchant Navy by undergoing a basic pre-sea training which is arranged by the recruiting company. This training lasts typically for nine months.
3. What is the preferred job?
Joining the Merchant Navy is not just one career. Several career options fall under it as well. For example, the Merchant Navy requires technical and non-technical professionals, captains, radio officers, chefs, first mates, second mates, able-bodied seamen, etc. It is essential to choose which of these careers to join according to what one is interested in. What job to choose also depends on the abilities of the person.
For example, only a person who knows technical things can be a part of the technical team of professionals in the merchant navy, a person who has the knowledge about food and who knows how to cook food can be a chef and so on. The Merchant Navy provides several such opportunities and one must be able to choose what they want to join.
Read more: A Comprehensive Guide To Merchant Navy Officer Ranks
4. Health and Fitness
Health is one of the most important factors when it comes to entering the Merchant Navy. It is crucial to be physically as well as mentally fit for the same. Being at sea for several months at a stretch can be very stressful as it always demands a lot of endurance, thus making fitness a must. This is one of those professions that requires the full physical fitness of an individual. It is a very challenging and difficult but rewarding career option.
For physical fitness, diet, and proper exercise are necessary. Any candidate who passes the required exams must also undergo a full medical examination to be recruited into the merchant navy. If a candidate is not found fit enough for the same, they are not accepted.
Medical tests are not only carried out for entrance but also take place from time to time and at the beginning of every new mission. If anyone is found unfit, they are not allowed to go on board, even when they are already recruited in the Merchant Navy. It is also possible for female candidates to join the merchant navy by undergoing nearly the same procedure as men do.
5. How is Social Life?
Being in the merchant navy is not nearly the same as having another job. It involves staying in the sea for more than half of the year. Many of us spend a considerable amount of time calling our friends and family and on social media. However, in this job description, one may wonder what kind of social life they would have when on board.
Many companies provide onboard mobile services that could be paid or unpaid. If not, it is possible to buy internet cards and packs whenever a ship stops at a dock. Still, it is quite unpredictable when and how much one would be able to be in contact with their friends and family. It can be said that social life onboard is almost negligible.
However, we can say that the situation today is much better than how it was ten or twenty years ago when officers could not contact their families for months at a stretch. Hence, one should be mentally prepared for the same. This is another reason why the merchant navy is one of the toughest and the most demanding careers of today. Life at sea could be quite difficult and lonely, and not everyone is capable of living it.
6. How should your personality and attitude be?
Many officers of the Merchant Navy say that being in this profession can be lonely and difficult. It also demands a lot from you such as physical and mental fitness irrespective of the situation.
It may also be boring to be on the same ship with the same people for so many months. So, a lot of patience is also needed in this job. Thus, we can say that this job demands a specific type of personality and characteristics of a person. It is something that most people are not familiar with, and it is only a matter of getting used to. If one may notice the personality of individual changes entirely after he completes his training.
It is quite similar to military training. The person becomes much more disciplined, and his looks and behavior are entirely changed. In the Merchant Navy, it is also very much required of a person to be positive at all times, make the best of every situation and go as the job demands. It may be a challenging career, but it also introduces you to many different countries, people as well as cultures.
7. How much does it pay?
Being in the Merchant Navy may have many disadvantages, but it certainly has many advantages as well. In recent times careers related to the marine industry have been very much in demand. This is because most people do not opt for these careers because of the different difficulties that one faces in this job. Still, this is one of the most rewarding jobs that provide us with many opportunities to explore different parts of the world, meet new people, and learn about different cultures.
Also, most of the time, onboard jobs pay much more than ordinary jobs. The Merchant Navy pays a handsome salary to its officers and staff. The salary depends on the rank and the position of the particular individual but is generally higher than what he or she would make working on the land.
Other than this being in the Merchant Navy also provides high job security. All in all, people with an adventurous spirit value new experiences and new meetings more than money or monetary satisfaction. For such people, this is one of the best careers.
Other jobs related to the marine industry such as marine biologists, marine researchers, or photographers also pay a handsome amount. Hence, if one does not wish to join the merchant navy and be at sea for several months a year, he or she may also consider one of these jobs.
Also read: 11 High Paying Marine Careers
Another advantage of being in the Merchant Navy is that one is eligible to get a tax-free income based on certain conditions. These conditions may be based on the income as well as the time that's one spends out of the country. If a person works out of his or her country for a particular period of the year, then he or she is eligible to get paid without paying taxes. This period depends on country to country.
One thing to be noted is that the tax-free income does not apply to each and everyone working in the Merchant Navy. It can also depend on the rank and position of the officer. Thus, an employee of the Merchant Navy may or may not need to pay taxes.
8. What about family life?
Being in the Merchant Navy means that one may or may not have a social life. It can also mean that merchant navy officers could have little or no family life for the time at which he is at sea. It is natural for any person to want to have his or her family on board the ship and this is possible too. One thing to be noted is that the word "family" only means spouse and children and not parents or any other relatives.
To bring one's family on board a ship, there is a particular procedure that needs to be followed, and it can only be done with the permission of the company for which the officer is working. The family of the officer must also meet specific requirements such as health and fitness. Since the capacity on a ship is limited, not everybody can bring their families aboard. Hence, an officer with a higher rank is more likely to get permission to bring his family onboard than an officer with a lower rank.
Whether to bring anyone along also depends on the route that the ship is taking. Bringing a family is not allowed for the people who are on a ship in conflict regions like the Middle East.
9. Other Requirements
To summarise the article, any person who wishes to join the merchant navy must meet specific requirements. The first and one of the most important requirements is qualification. The candidate must have a bachelor's degree with a marine background or an engineer's degree to be eligible to appear for examinations for joining the merchant navy. He or she must be aware of what career option they want to choose within the Merchant Navy as well.
It is also essential for the candidate to be physically as well as mentally fit as the job is very demanding and challenging. One must keep in mind that on this job social life is negligible as you are at sea for most of the year. There is little or no family life. One may or may not be able to bring your family onboard the ship. Hence, one should be patient and mentally prepared for the same.
Other than this, the candidate should not have any criminal record before applying for the merchant navy. If the candidate is found to have one, he or she will be rejected directly.
Most importantly, one must have an adventurous spirit and an interest in meeting new people and witnessing new cultures while visiting different countries all over the world. The job of a Merchant Navy officer is challenging but very rewarding and one of the most prestigious and sought-after career options of the world today.
Resource: www.imu.edu.in