What Is The Difference Between Marine Engineering and Nautical Science?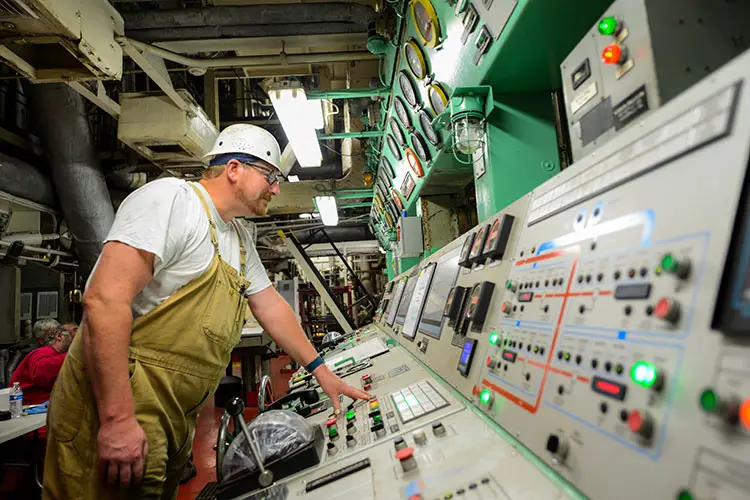 [lwptoc]
If you are that person who wants to make it big in a career at sea but don't have the right resource on marine careers to guide you then it can become very frustrating. We get many queries from young people on what is the difference between Marine Engineering and Nautical Science.  This article is an attempt to clear such doubts and queries.
Right from the instance of choosing an institution in the beginning to selecting a stream later, you will end up with many more questions and hurdles than you actually require. These decisions are, however, critical. There are primarily two ways to get a job as an officer on a merchant ship. You can choose to get diplomas and degrees in either nautical science or marine engineering.
A correct choice in the initial stage can save you a lot of hassle in the long run. There are many people who choose a stream only to find out later that it was incompatible with their academic inclination and are of interest. But by then it becomes very difficult to make any changes. So, it is a good idea to understand what you want and prepare your path based on that.
This results in some questions like what the difference between nautical science and marine engineering degrees is and what would be good for you, which we will try to answer.
Nautical Science
Marine Engineering
Training
Nautical sciences cadets are trained seafarers trained to use and deploy technological and navigational equipment on all types of sea vessels. Cadets are given training on maritime skills like:

- Officer On Watch (OOC) training.
- Communications and navigation.
- Rescue, safety and environmental response.
- Security threat response and vigilance.
- Safe carriage of goods.
Marine engineers are trained just like any other mechanical engineers with more focus on marine aspects.

- Marine Engineering drawing
- Ship structure & construction
- Naval Architecture
- Marine Control Engineering & Automation
- Engine Room Management
- Marine Machinery & System Design

Programs/Courses offered
3 years course that results in an undergraduate degree or diploma. Plus
4 years bachelor's degree in ocean engineering, or marine engineering is required to enter the field.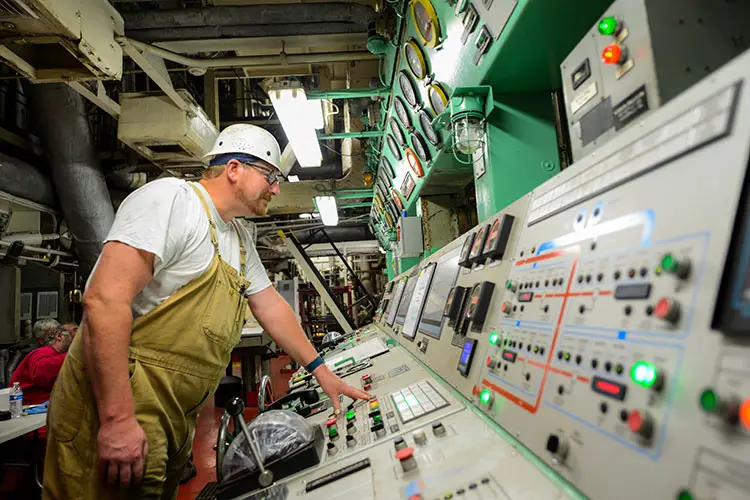 Nautical Science
If you choose nautical sciences as your career, you will be preparing yourself for becoming a deck officer. Nautical Science is the study of how to safely operate and maintain a ship. It also involves navigation and the rules and regulations that come with it.
Generally speaking, nautical science is a three-year diploma course or full-fledged undergraduate course. Finishing this course allows you to avail yourself as a trainee cadet officer (commonly referred to as a deck cadet) and join a ship. There you spend a considerable amount of time gaining experience. Following that you need to clear some competency examinations and get your certificates. This makes you eligible to get employed as a navigating officer on board a merchant ship.
Depending on a few factors, your first promotion is to the title of a Third Mate. You might also become a Junior Officer if the shipping company requires you to gather more experience before being promoted to the post of an Officer On Watch (OOC).
During the three years of your training, you get to experience both the theory and the practical aspects of
Collision prevention,
Navigation,
Bridge Equipment & watch-keeping,
Cargo handling & stowage,
Ship stability,
Elementary naval architecture,
Meteorology,
Marine signaling,
Maintenance & operation of ships
Every other thing required to make you a capable seaman. Getting your hands dirty with the maintenance techniques and tackling managerial tasks is just as important.
As per the IMO STCW Convention, it is required of you to familiarize yourself with the different modular courses included in the syllabus. You need to complete these courses properly if you wish to join a ship.  These courses include Personal Survival Techniques, Fire Fighting and Fire Prevention, Elementary First Aid, Personal Safety, and Social Responsibility.
These courses take small periods of time like 2-5 days to and are necessary to complete before appearing for the competency examinations.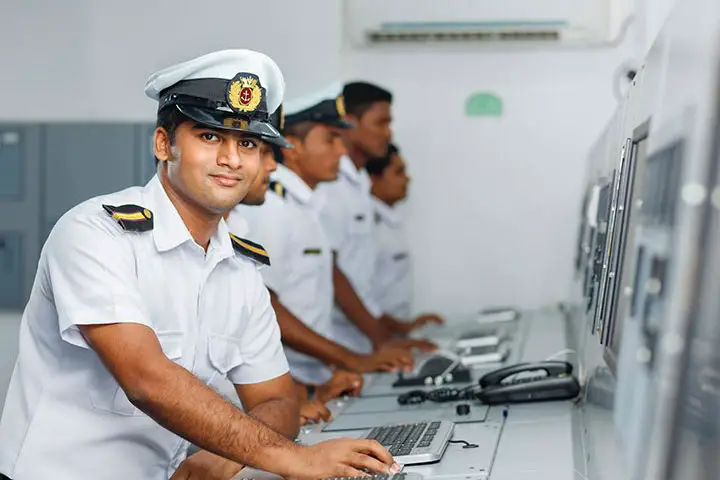 Marine Engineering
Marine engineering is a branch of engineering that deals with boat and ship engineering. It includes repairing, designing, operating, and maintaining ships and the equipment used in them. It deals with the technical aspects of ships and is one of those branches of engineering with the most scope.
Marine engineering is just like any other conventional engineering course which obviously specializes in the engineering aspect of the maritime industry. During the four years of training, you are prepared to become an engineer on ships.
Marine engineering deals with the various machinery that together make a vessel work, whether it be ships, boats, yachts, or any seagoing vessels. There are several sub-branches as well. Both the theoretical aspect as well as the practical experience are given equal importance. However, the focus always remains on increasing your skills and competency in operating and maintaining the various machinery on ships.
The primary aim being introducing the core concepts of mechanical engineering, the first two years of the course are targeted at explaining to the students how to use the applications of the sciences to marine engineering.
The third and fourth years are spent delving deeper into the technical knowledge of marine engineering.  Provisions through laboratories and workshops are made for the students so that the students get to dismantle and maintain the machines that run the ship. Once the competency exams have been cleared and the period for gaining experience gets over you can avail a compulsory ticket and can call yourself a certified engineer officer on board.
Both streams have their positives and negatives that are themselves solely dependent on you. You should be able to decide what you want, what your area of interest is, etc. Based on all these factors you need to make a calculated decision regarding which direction you need to step. For that, you'll need to do some research on your own.
Read more: Top Marine Institutes In India 
Resource: Indian Maritime University