How To Become A Naval Architect?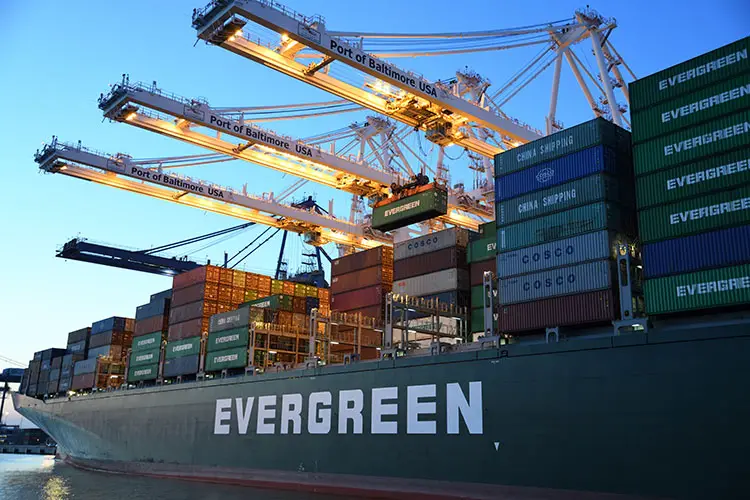 [lwptoc]
How To Become A Naval Architect?
A Naval Architect is an engineer responsible for the design, construction, and repair of all types of marines vessels like ships, boats, and offshore structures. They are one of the pillars of the shipping industry. 
Naval architecture involves the planning and designing of ships and other vessels. It is one of the most prestigious career options of today. But the question is how do you become one? In this article, we will give you a brief idea as to how to proceed if you wish to take this up as your career. There aren't too many institutions in India offering the course. However, with the increasing demand in this field things are bound to change for the better.
A Naval architect usually designs and oversees the construction, survey, and repair of marine vessels and various floating structures. These may include all sorts of military marine vessels, passenger ships, tankers, cruise ships, yachts, and cargo ships, catamarans, tug boats, ferries, and even oil rigs.
Naval architects may specialize in
Structure and design
Cost calculations
Manufacturing processes
Research
Mechanical practices
Hydrodynamics and hydrostatics
Stability
Propulsion
Systems engineering
Management
In order to be successful in this field, you need to familiarize yourself with different areas of study. It is a very niche area and to have a competitive edge over others you have to be knowledgeable in fields other than engineering only. You should know the English language very well and should be proficient in physics and mathematics as well. This is primarily an engineering field so it is expected that you will know mechanical as well as electrical engineering, but it focuses more on mechanical.
Since you would be designing or be involved in the process of designing a firm grasp on the industry-standard 3D modeling software or CAD (computer-aided software) is also necessary.
Universities across the globe provide courses in naval architecture (or marine engineering) and some of them also offer post-graduate courses. People can pursue further studies in any special area of this field.
Whereas in some countries it is enough to just get these degrees to land a job, in others you will have to go through a specific process and sit for some examinations to become recognized as a certified professional. There are some certificate courses as well that are worth applying for.
It is not in every country in the world that you would require an engineering degree to land a job in this field. Some countries are aware of the fact that there are many who possess the intelligence and passion needed for this job but cannot afford a college degree.
For them, many companies arrange for special examinations in addition to a course that can be pursued from an open university. Passing this exam means that the person is qualified to take up naval architecture as a marine career.
To hold a competitive edge over other aspirants, apart from having a valid engineering degree from a reputed college, knowing a good deal of CAD software, a creative mind, knowledge of physics and how to efficiently manage people is quite helpful.

Many of the companies conduct their own courses or training programs. These are targeted at creating marine professionals and naval architects who start working with them just after finishing these courses. However, in most places, these courses need to be approved by marine authorities before they can be seen in action.
Senior engineers are appointed as mentors to guide the applicants in a well-structured way. These programs make them fully ready to take on every task that is required in the marine industry.
The above-mentioned training programs consist of three main segments – design, engineering practices, and management, which in turn encompass the process of pre-production, production, and smooth functioning of the operations at any given unit.
Also read: Most Lucrative Marine Jobs
How To Become A Naval Architect – Career Path
If you're how to become a naval architect then here is a brief outline of the career path that you can choose to pursue to reach your goal:
STEP 1: Completing a bachelor's degree program
After completing the bachelor's degree course and sitting for the required examinations it is advisable to look for internship opportunities as many of the recruiters are on the lookout for candidates that have a certain amount of experience in the field.
STEP 2: Passing the fundamentals of engineering exam
Fundamentals of Engineering (FE) exam is administered by the National Council of Examiners for Engineering and Surveying (NCEES). It takes about 8 hours to complete this examination and consists of multiple-choice questions. This is needed to be licensed as a professional engineer (PE)
STEP 3: Applying for an entry-level position
In most cases, it is required that you gain 4 years of professional experience under the supervision of a licensed naval architect or marine engineer.
STEP 4: Becoming Licensed
Questions primarily come from basic engineering, naval architecture, and marine engineering. To sit for the exam, you need to have a certain amount of experience in addition to the required educational qualifications.
STEP 5: Finding a managerial or supervisory position
After being licensed, when one gains enough experience one gets the opportunity of applying for managerial or supervisory positions. Here the job of the person becomes working with a team to plan order and troubleshoot. The person can be a technical specialist or an engineering manager.
Conclusion
It is important to note that there are various paths leading to the same goal and it is up to you to find out which would be optimal for you and then proceed accordingly.