Panama Canal Closes Fiscal Year 2019 With Record Tonnage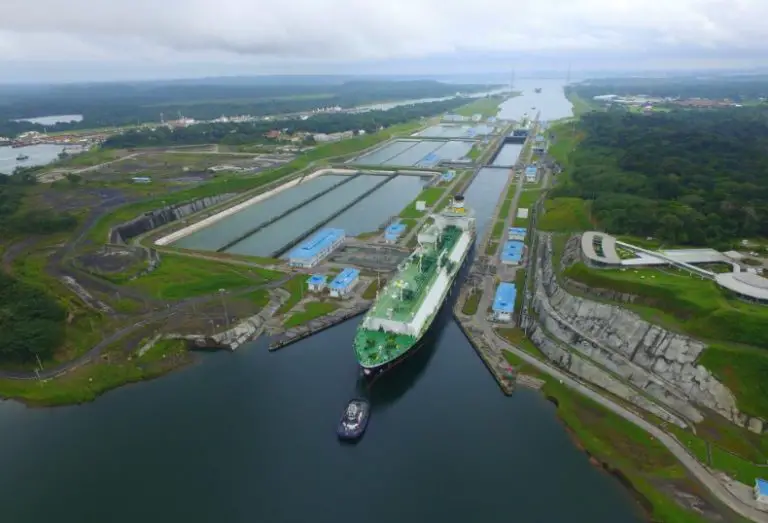 Panama Canal Closes Fiscal Year 2019 With Record Tonnage
With a record tonnage of 469 million tons CP/SUAB, the fiscal year 2019 was closed by The Panama Canal. As compared to the previous year, this is an increase of 6.2%.
With the resulting figure, Panama Canal left behind the estimate of 450.7 million tons of CP / SUAB for FY 2019.
This result is the outcome of the hard work that was put in by the human team that is efficient and also the investment that is made by Panama continuously in infrastructure in order to meet the demands of the world maritime sector with top-notch services.
Interesting facts: 7 Interesting Suez Canal Facts [UPDATED]
Results by segment
When we see the number of transits, the increase has been due to the LNG and LPG vessels, these had an increase of 37.6 and 6.9 percent, respectively when compared to that of the fiscal year 2018. There was also an increase of 5.6% in oil vessels and an increase of 5.5% by vehicle transporters / RoRo as compared to the 2018 fiscal year.
Container ships contributed 164.8 million tons during the 2019 fiscal year which led to a great impact on the interoceanic route. This included the 126.2 tons that pass through the Neopanamax locks.
In order of importance, the bulk carriers followed 76.5 million tons CP / SUAB; Ro / Ro vehicle transporter, with 53.1 million tonnes CP / SUAB; chemical tankers, 44.3 million tons CP / SUAB; LNG ships, with 43 million tons CP / SUAB; LPG vessels, 37.8 million tons CP / SUAB; oil tankers, 22.6 million tons CP / SUAB; and passenger ships, with 9.9 million tons CP / SUAB.
Main routes and users
The major routes along the Panama Canal when considering the percentage of tons of cargo were between the east coast of the United States and Asia, the east coast of the United States and the west coast of South America, Europe and the west coast from South America, east coast of the United States and west coast of Central America and coast to coast United States.
Reference: micanaldepanama