Career In Aquaculture: All You Need To Know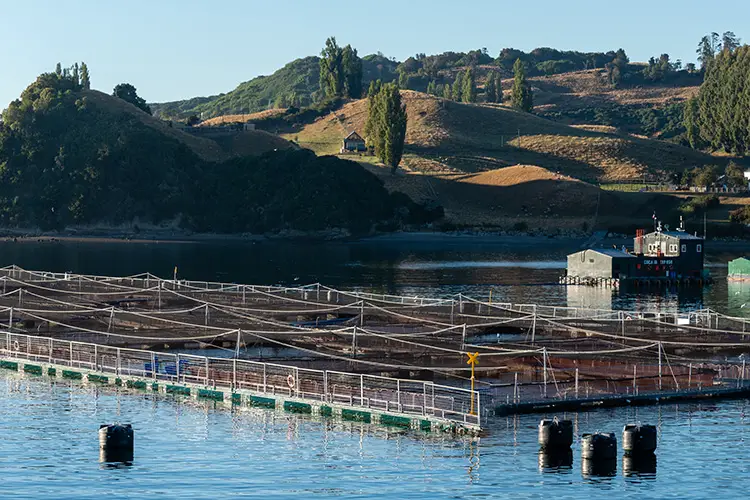 [lwptoc]
If you are one of those who are interested in going for agricultural or biotechnology-related work then go must opt for a career in aquaculture. Since it is quite a unique course, not many opt for it. But it is one of the growing industries and possesses a good amount of scope lying.
What Exactly Is Aquaculture?
Aquaculture deals with farming and rearing of marine fishes, snails, cuttlefish, octopuses, squid, clams, scallops chitons, and other molluscs along with aquatic plants for myriad implementations such as for consumption, recreation, and other commercial purposes. It is one of the world's fastest-growing food-producing sectors. There are two main types of aquaculture: marine and freshwater.
Details About Aquaculture Courses
Subjects provided under aquaculture degrees are mainly:
Aquaculture,
Zoology and
Biochemistry.
There are two programs for the students i.e. degree program or a diploma program.
The Bachelor's Courses include:
Bachelor of Fisheries Science (B.F.Sc)  4 years,
Bachelor of Science (Industrial Fish and Fisheries) 3 years,
B.Sc.  (Fisheries) – 3 years,
B.Sc. (Aquaculture) – 3 years.
Likewise, you can go for higher degrees such as
M.Sc in Aquatic Biology and Fisheries,
Coastal Aquaculture and Marine,
Fishery Science and Aquaculture Industrial Fisheries,
Limnology and Fisheries,
Marine Biology, and
Fisheries.
If you are interested in business management then you can go for MBA in Fisheries Management.  Later if you wish you can opt for Ph.D. programs in aquaculture and fisheries.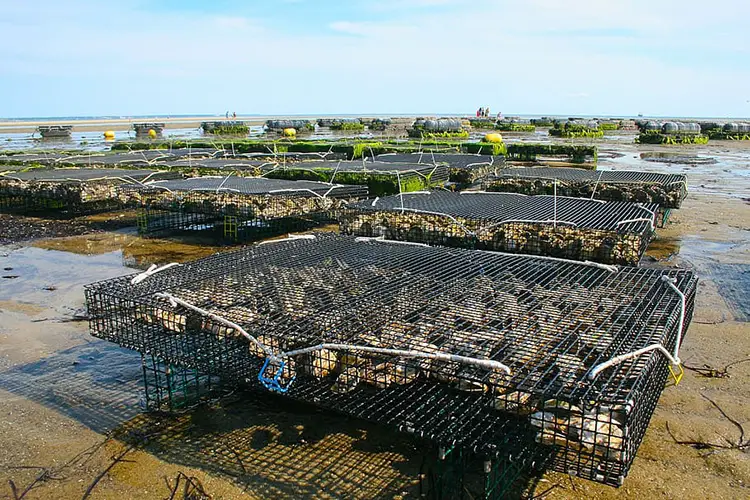 Also read: Who is a Gas Engineer?
Top 5 Colleges For Aquaculture?
Best Aquaculture Colleges as per the latest ranking is given below-
Clemson University at Clemson
Auburn University at Auburn
The University of Maine at Orono
The University of New England at Biddeford
Salem State University at Salem
Also read: Top maritime colleges
Careers in Aquaculture: Jobs and Opportunities
There are a plethora of opportunities to explore and to choose from this field. After completing your bachelors or masters in aquaculture, you are eligible to apply for the following job titles-
1) Aquaculture Consultant
They observe and give advice on marine environmental issues.
2) Associate Research Scientist
They design, analyze, and implement research projects.
3) Asst. Technical Manager
Their prime role is to enhance technical management and all imperative related to the company system.
4) Assistant Fisheries Development Officer
Their role is to look after the fisheries development including organizing fish seed production, promotion, and distribution in Government and private sectors.
5) Biochemist
You can be eligible to become a biochemist in the food industry, wherein you will have to work on analyzing, experimenting, and producing biochemical products. It mostly deals with the structure of macro and micro biomolecules.
6) District Fisheries Development Officer
They are appointed as the district head of the establishment. Their prime role is to conduct surveys regarding fishery resources of the district and suggest plans keeping in mind the best-suited area for growth.
7) Fisheries Biologist
They study the fish anatomy and their behavioral patterns, which helps them jot data about their habitat in various water bodies, breeding time, etc.
8) Fisheries Extension Officer
They focus on increasing the promotions and thus income of farmers by using apt norms in promoting fish rearing, framing in ponds/lakes, etc.
9) Fisheries Inspector
They have to look after fish conservation and controlling fish tapping and making sure there is a continuous development of available water resources.
10) Fishery Manager
They are concerned with the activities taking place in the fisheries i.e. maintaining the necessary equipment,  monitoring fish growth and food, and other such duties.
11) Fishery technician
They are mainly responsible for collecting and sampling the fishery data, conserving fish resources, and hence improvising the research work and fishery management.
12) Fishery Observer
Their role is to closely observe and spend ample time in gathering the apt data required for types of sea information.
13) Relationship Manager
They are more into the business-related tasks of the company. They work with clients to solve any business or technical challenges and increase sales.
14) Teacher & Lecturer
After a master's or Ph.D. you can go for exams and become a lecturer in any reputed university.
In addition to this, you can be recruited in the following fields:
Fisheries Development Board
Banks
Food Technology, Processing, and Packaging
Fish Breeding Farms
Environmental Agencies
Also read: Most Lucrative Careers In The Marine Industry
Salary In Aquaculture
Depending on the education and experience lying in hand, fisheries professionals can get an average salary of 3 – 5  Lac INR per annum. For instance, Fishery Officer/ Fishery Extension Officer can get Rs. 35,000-40,000 per month, Fishery Biologist -Rs. 50,000 or above per month, Fishery Manager- Rs. 30,000 per month, Fishery Technician- Rs. 25,000 per month. The salary increases with more years of experience in hand. There's immense scope lying in this field, so you must keep exploring ample opportunities in order to opt for the best.