Seabed Constructor Leaves Stellar Daisy Wreck Site For Montevideo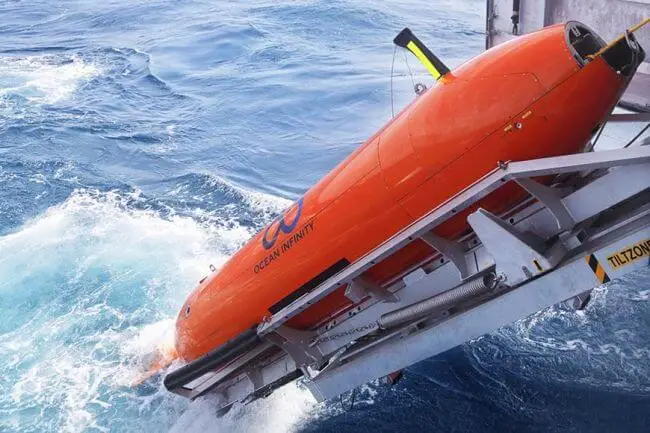 Ocean Infinity, the next generation seabed survey and ocean exploration company, confirms that having successfully discovered the wreck of the lost South Korean tanker, Stellar Daisy, and completed all tasks originally required including retrieving the voyage data recorder 'black box', its vessel Seabed Constructor is now en route to Montevideo.
Upon locating Stellar Daisy, a thorough inspection of the site was carried out which included Ocean Infinity's team conducting over 4500 minutes of detailed video investigation of the wreckage. During the inspection, human remains were recorded, approximately 1km away from the wreck.
Representatives of both The Government of South Korea, who awarded Ocean Infinity the contract to conduct the search and the families of Stellar Daisy's crew, were present throughout the operation.
Ocean Infinity's AUVs are the most technologically advanced in the world. They are capable of operating in water depths from 5 meters to 6,000 meters. The AUVs are not tethered to the vessel during operations, allowing them to go deeper and collect higher quality data for the search. They are equipped with a side scan sonar, a multi-beam echo-sounder, a sub-bottom profiler, an HD camera, a conductivity/temperature/depth sensor, a self-compensating magnetometer, a synthetic aperture sonar and a turbidity sensor.
Oliver Plunkett, Ocean Infinity's CEO, said:
"I would like to thank our team for fulfilling what we set out to do, and we hope that the speed with which we accomplished our obligations has been of some comfort to the families of those who lost loved ones in this tragedy. I would also like to thank the Korean Government for placing their trust in us. Once we have completely processed all the data collected we will be able to deliver it to the authorities. In the meantime, we very much hope to be involved further in helping those affected. We have accordingly offered our services to the South Korean Government to carry out any specific expanded search, and potential recovery, operations they may ask us to do. We await urgent confirmation for this highly important additional work."
Press Releases: oceaninfinity.com
Photo Courtesy: oceaninfinity.com